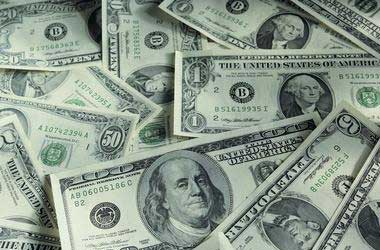 According to a report published by the Institute for Supply Management on Wednesday, services sector growth rate in the US decelerated in March after a substantial run up in the earlier month.
After leaping to 59.7 in February, the ISM said its non-manufacturing index fell to 56.1 in March, even though reading of over 50 still suggests growth in the service sector.
Economists anticipated a more reasonable retracement of the index, with projections calling for the index to fall to 58.0.
Commenting on the business conditions survey, Anthony Nieves, Chair of the ISM Non-Manufacturing Business Survey Committee, said "Respondents remain mostly optimistic about overall business conditions and the economy. They still have underlying concerns about employment resources and capacity constraints."
The headline index fell higher than anticipated as the business activity index fell to 57.4 in March from 64.7 in February and the new order index fell from 65.2 to 59.0. On the contrary, the report said the employment index nudged from 55.2 in February to 55.9 in March, implying a minimal run up in the rate of growth of jobs in the service sector.
The price index also soared to 58.7 in March after dropping to 54.4 in the prior month, indicating a substantial increase in the rate of price gains. A separate study published by the ISM two days ago indicated a higher growth rate in the US manufacturing activity in March.
The ISM said its index of purchasing managers soared to 55.3 in March after slipping to 54.2 in February, while analysts had anticipated that the index would come unaltered.