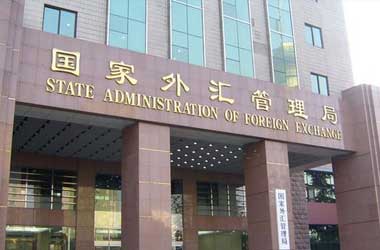 China's foreign exchange regulator announced earlier this week that it has busted a number of entities carrying out illegal forex trade as a part of its campaign to curb large-scale capital flight.
The State Administration of Foreign Exchange (SAFE) has vowed to crack down on foreign exchange violations this year in order to protect China's currency situation.
It has stated that while it will maintain a close watch on capital transactions it will also ensure policies that support the opening up of the market and transparency.
In the last few years, Chinese companies have increasingly upped their overseas investment as a result of growth slowing down in China. A weak yuan against the dollar has further pushed capital out of the country. In response, the Chinese government has heightened its control on capital movement through an array of restrictions.
CGTN
According to a statement made by SAFE, it has carried out investigations into six companies that were suspected of carrying out illegal forex transfers in the city of Shenzhen. The regulator also uncovered an illegal bank that was conducting forex transfers worth nearly 50 billion yuan ($7.3 billion).
These companies were using illegal means like fake receipts and fabricated deals to circumvent stringent capital controls. Another oft-used method was the ant moving process under which a large sum is transferred out of the country over time through small portions.
China's foreign exchange reserves have been declining rapidly reaching below $3 trillion for the first time in six years in December 2016 as the country's central bank spent dollars to boost the yuan. The decline in January was however the lowest in seven months, suggesting that China's countermeasures are having the desired effect.
Pan Gongsheng, head of the SAFE has stated that China's foreign exchange market was more stable now with steadier cross-border capital movement. He has reiterated that SAFE was committed to enhancing trade levels in the country. In a statement Pan Gongsheng said,
SAFE will provide more convenience for cross-border trade and investment to serve the development of the real economy
As a measure to help stimulate the economy, China has eased up policies governing foreign investment into the country. In the month of February, SAFE approved $89.2 billion for investments into the country's onshore financial market. A fall in U.S. dollar has further reduced the pressure on the yuan but analysts think this might not long last as the U.S. Federal Reserve may soon resume its policy of interest rate hikes.