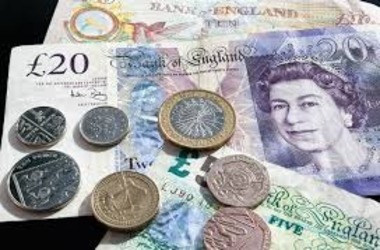 The British Pound gained ground in the mid-week trade, with market experts citing news indicating that strains between the EU and the UK over the Northern Ireland agreement were lessening. According to a Bloomberg article, "British and European officials are more hopeful that a post-Brexit trade war can be avoided, expecting the two sides would reach a compromise in the disagreement over inspections on goods going into Northern Ireland."
The Pound-to-Euro exchange rate surged to an eleven-week peak of 1.1722, while the Pound-to-Dollar exchange rate climbed to 1.3980, as it seeks to win back significant losses from the prior week. In reality, a quick check at Pound Sterling Live's performance graph reveals that the currency is now stronger than any of its G10 counterparts:
Friction between the United Kingdom and the European Union has escalated in June, with both parties appearing to be at odds over the movement of food from the remaining part of the UK to Northern Ireland. The EU urged the UK to impose stringent limits on the flow, while the UK claimed the EU was indeed overbearing in their stance, effectively jeopardizing the country's food supplies.
If a solution to the issue is not found by July, the UK has threatened to arbitrarily prolong a preexisting notice period on restrictions, to which the EU has replied by imposing trade duties on UK products. Several Forex specialists mentioned the threat of a trade dispute as a probable political risk to the Pound's value.
"If the present deadlock over the execution of the NI protocol is not addressed, the danger for GBP within next six months is the prospect of a mini-trade spat with the EU," says Paul Meggyesi, Head of FX Research at JP Morgan.
According to the article, the UK has sought a grace time prolongation, and "authorities on both ends now feel it's probable that an enhancement to the present notice period will be approved." On Wednesday, the UK and EU are scheduled to meet, and it is expected that agreement of a grace period prolongation would be revealed.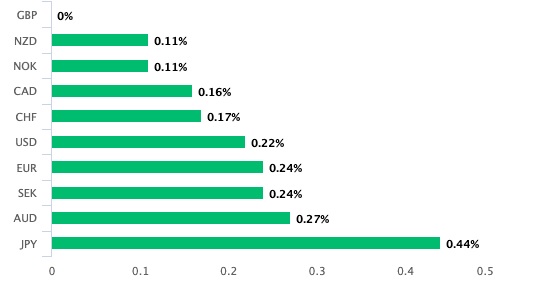 "Preventing a trade war intensification next week will be a comfort for the market and imply we will escape the danger of near-term GBP dumping on the prospect of EU protectionist measures being implemented," says Derek Halpenny, Head of Research, Global Markets EMEA & International Securities at MUFG.