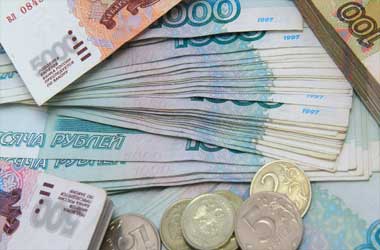 The Russian rouble declined against the greenback Friday to hit a new fourteen month low as investors ran for cover to protect their wealth amidst the unabated spread of coronavirus across the world. The sharp decline in oil price, following the collapse of talks between OPEC and Russia, also aided the ruble sell off.
Oil cartel OPEC failed to reach an agreement on oil production cuts with Moscow as the latter refused to back the plan. OPEC retaliated by withdrawing all restrictions related to its production, triggering a selloff that caused oil to fall to its lowest level since July 2017. Russian stocks fell to 18-month low with volatility affecting emerging markets as the virus, which has affected over 100,000 people across the globe and resulted in 3,400 deaths, continues to spread quickly outside China.
As talks failed, the rouble dropped 1.1% against the greenback to hit 68.37, the lowest level since January 2019. Against the euro, the rouble fell 2% to trade at 77.35, reflecting a 14-month low.
Brent crue oil (LCOc1), a worldwide benchmark for Russia's key export, declined 8.2% at $45.9 a barrel and has now lost roughly a third of its value in 2020.
Analysts at BCS Global Markets stated that this resulted in fiscal issues for the Russian government. In a note to clients, the analysts said "For Russia's budget to match with the current oil price, the exchange rate must be significantly higher than the current mark."
Russian finance minister clarified that the country will not face any difficulty in managing a decline in oil prices. Risk sentiment swayed once again, according to VTB Capital analysts, as markets reverted their concentration to the widening impact of the coronavirus, with several announcements of fresh travel limitations and event recalls.
Russia canceled its famous annual St.Petersburg International Economic Forum, which was planned for June, as a foresight. The stock market fell as an outcome of risk aversion. The dollar-denominated RTS index (IRTS) declined 5% to 1,258 points. The rouble based MOEX Russian index (IMOEX) fell 3.5% to 2,719.50 points.