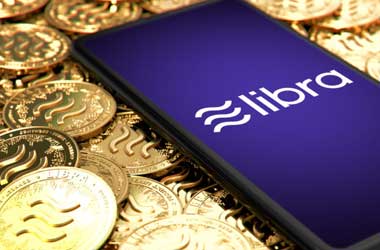 Facebook has launched its own cryptocurrency called Libra in an attempt to enter and dominate the global cryptocurrency market. The new Libra crypto coin has caught the attention of financial regulators around the world.

The Financial Conduct Authority (FCA) which is the financial watchdog in the United Kingdom is the latest to raise concerns.
The regulator has asked for more information on Libra as it wants to learn more about the crypto coin along with Facebook's plans so it can prepare accordingly.
Lack Of Information

Andrew Bailey, the Chief Executive of the FCA said Facebook needs to give financial regulators around the world more details about their plans to launch their Libra coin project and their entry into the payments market. With the social media giant's wide reach, the company can potentially affect the global narrative on how cryptocurrency is to be used throughout the world. Bailey also pointed out that Facebook needs the FCA's approval if it plans to operate in the UK.

The FCA is not the only regulator looking deeply into Libra. When Facebook released its whitepaper for Libra, regulators all over the world have taken steps to learn more. The United States, which is notorious for its stance against the cryptocurrency industry has already issued summons to Facebook for their senior executives to attend hearings in the US Senate and the House next month. The FCA hasn't taken such steps but remain very cautious about the Libra coin.   

In a statement, Mark Carney, governor of the Bank of England said
The Bank of England approaches Libra with an open mind but not an open door. Unlike social media for which standards and regulations are being debated well after they have been adopted by billions of users, the terms of engagement for innovations such as Libra must be adopted in advance of any launch.

Financial Times

Responses From Other Financial Regulators

Switzerland, where Facebook set up its Libra Foundation has a reputation for being a lot more open to crypto operators. FINMA, the Swiss financial regulator has already opened talks with Facebook on what sort of regulatory approval Libra needs to operate in the country.

However, other European countries are less optimistic about Libra and what it would bring to their regions. French finance Minister Bruno Le Maire criticized the move by Facebook and has called for further investigation into the company's plans. France has also taken a strict stance on the crypto industry and its financial regulator is looking into digital assets to see whether they meet compliance standards.