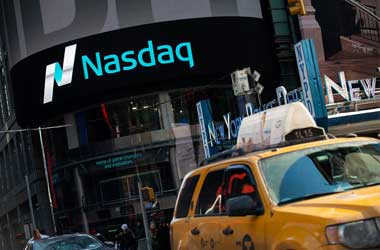 The world's second largest stock exchange NASDAQ is still aiming to list bitcoin futures. This is despite the dramatic plunge in bitcoin prices which has occurred this year. Sources are saying that the stock exchange is already laying the groundwork for ensuring that bitcoin futures can be properly traded. This is an indication that NASDAQ believes that bitcoin prices will soon recover.
NASDAQ has been interested in launching bitcoin futures for more than a year now. This is ever since the CME Group Inc. and Cboe Global Markets Inc. relied on a self-verification process to introduce their bitcoin-based futures contracts in December 2017 when the value of bitcoin was at an all-time high.
Crypto analysts remained hopeful that these futures would usher in an age of increased bitcoin investment but so far it is yet to materialize.
NASDAQ first indicated its interest in bitcoin futures when its CEO Adena Friedman made some comments early January that the stock exchange was weighing its options. She also mentioned that they wanted to distinguish themselves from competitors by basing their prices on a number of spot exchanges unlike the single one that Cboe uses or the four that the CME Group base their prices on.
CNBC International TV
The stock exchange also seems to want to get all of its ducks in a row. It has already made a $190 million public in September to Cinnober. This tech firm is a specialist in providing large global exchanges with the latest in tech innovations – something that NASDAQ needs if it wants to be competitive.
The recent announcement that VanEck and NASDAQ are partnering up to create a new futures-type contract also means that the stock exchange wants to be sure that it is doing it correctly. Many expect a formal announcement in the early part of 2019.
Expectations Not Being Met
The biggest problem that NASDAQ faces is that a lot of expectations are not being met when it comes to bitcoin futures. Financial analysts were expecting an avalanche of investment when bitcoin futures contracts started to be offered. However, since their debuted in December, the average daily total of transactions for these contracts is at just 9,000 per day.
In a statement, Craig Pirrong, a University of Houston finance professor said
It has not been what you would call a roaring success. Institutional players have stayed on the Bitcoin sidelines, and as long as they are, the futures contracts are likely not to generate substantial amounts of volume