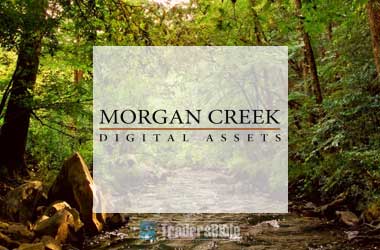 There's some good news for institutional investors wanting to enter the cryptocurrency market. Morgan Creek Capital has just launched a new Digital Asset Fund. The new fund which has been launched in partnership with Bitwise will allow institutional investors a chance to put money into some of the bigger cryptocurrencies out there like Bitcoin. However, there are some notable exclusions from the fund.
The ones missing from the fund's potential investments are Ripple, Stellar and other pre-mined cryptocurrencies. Pre-mined means that a partial amount of the current tokens existing for the currency were mined and allocated to the founders before their formal release.
In a statement, Anthony Pompliano, a partner in Morgan Creek, said
If there's a central party that owns 30% or more of supply then we withhold those from the index, because we think that introduces a lot of additional risk that may not be there if it was a more decentralized network.
The reason for this exclusion is because Morgan Creek views pre-mining as a way for the founders of a cryptocurrency to centralize it. With their stash of tokens, they have a chance to manipulate the cryptocurrency in the future. Concerns about fraud and manipulation were at the top of Morgan Creek's mind when they made their decision.
CNBC Television
Additionally, pre-mined cryptos are still unclear on their status as securities. Earlier this year, XRP, Ripple's main token, was the target of several class-action suits which claimed it was a security. Hoping to avoid any legal problems, Morgan Creek has decided to exclude any pre-mined coins from the fund.
Along with the exclusion of pre-mined cryptos, the fund also has other strict requirements. This includes cold storage requirements, custody qualifications, and trade concentration limits. This has resulted in IOTA and Cardano being excluded because of their non-use of cold storage. Additionally, VET was excluded because it is primarily traded on Binance, violating the trade concentration rule.
Fund – Still A Large Range
Despite the exclusion of several cryptocurrencies, there are still quite a number of cryptocurrencies included. Bitcoin, Bitcoin Cash, Ethereum, Litecoin, Monero, Zcash, EOS, Dash, Omisego and Ethereum Classic are the main coins included in the fund. The plan is to hold the assets in the fund's market-weighted basket and to recalculate every month.
The Morgan Creek Digital Asset Fund is now available to any approved institutional investorsand accredited investors. To ensure that everything is aboveboard, Bitwise auditor, Cohen & Company will start auditing the company this fall. Results of the audits will be regularly published starting 2019.