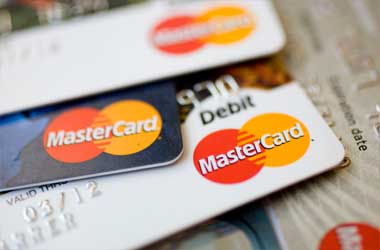 Last week, the stock of Credit card provider MasterCard Inc. (NYSE: MA) tumbled to a low of $103.96, after reporting a lower-than-anticipated fiscal 2016 fourth-quarter revenue. The company, however, recorded a 9.5% and 9% growth in Q4 revenues and earnings, on a year-on-year basis, respectively.
The New York-based company reported an increase in the fiscal 2016 fourth-quarter revenues to $2.756 billion, from $2.517 billion in the similar quarter last year. However, MasterCard missed analysts' revenue expectations of $2.79 billion.
For Q4-2016, the financial service provider posted net income of $933 million or $0.86 per share, compared with $890 million or $0.79 per share in Q4-2015. The quarterly income surpassed Wall Street analysts' consensus of $0.85 per share.
fsround
During the quarter, the total value of transactions done by customers increased 9% to $1.2 trillion. In particular, the volume of cross-border transactions increased 13%. Notably, MasterCard deals in 150 currencies. The company declared quarterly dividend of $0.22 per share in December. The figure translates to a hike of 16% from the prior dividend. By the end of December 2016, MasterCard had cash and cash equivalents of $6.72 billion, compared with $5.75 billion in December 2015.
In a research note sent to clients, strategists at SunTrust Bank have stated that they anticipate MasterCard to report earnings of $0.91 per share for the current quarter. During the first-quarter of fiscal 2016, MasterCard reported earnings of $0.86 per share. Thus, it can be inferred that equity research analysts are anticipating a better performance in the first-quarter, compared to last year.
While the Royal Bank of Canada has given a "top pick" rating with a target price of $125 for the stock, Vetr investment research firm has given a "strong buy" rating with a target of $124 for fiscal 2017. Thus, considering the impressive performance and optimistic view of analysts, we expect MasterCard to remain bullish in the current quarter. The Board of MasterCard has also approved a $4 billion stock repurchase program, which will become effective after the completion of the current repurchase program of the same amount.
The stock has bounced off the major support at 103.80. The stochastic oscillator points to a rise in momentum, while the accumulation/distribution indicator reveals an increase in buying activity. So, technically, the stock has a high probability of reversing from the current level of about 105.
To capitalize on the uptrend, a binary trader should purchase a high or above contract. By choosing a date on or around February 14th as the contract expiry date, a trader can gain from the probable bullish reversal in the stock of MasterCard. Furthermore, the investment should be made when the exchange traded price is not greater than $106.80.