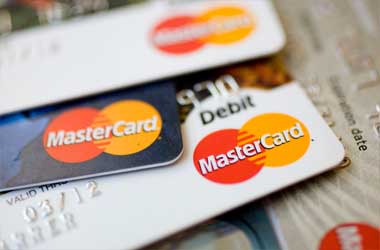 MasterCard has informed the Reserve Bank of India (RBI) that it will soon be deleting its data on Indian cardholders, with a "proposed date" in mind.
This is in response to the regulation issued by the RBI in April that all payment companies that transact with Indian customers need to store their data in a server inside the country. This was supposed to have been implemented before October 16.

Only India Demands Deletion Of Data
Porush Singh, the President of MasterCard's India and South Asia Division, pointed out that the company operates in over 200 countries all over the world. Only in India has it been asked to delete data from its global servers. Singh has said that all Indian transactions since October 6 are being stored in a server in Pune.
However, MasterCard is still keeping data from past transactions on its global servers. This is why it has given the RBI a proposal on deleting the old data. The payment company is warning though that this may cause problems in the future, especially transaction disputes.
Deletion Concerns

In a statement, Singh said
The proposal we have given (to RBI) is that we will delete it (data) from everywhere else, whether it is the card number, transaction details. The data will only be stored in India, we will start deleting that.
Singh has already pointed out that they have given the RBI the earliest date by which they can complete the deletion. They have informed all those involved in the consequences of the deletion. Singh thinks that it will cause weakening of safety and security in the long run if the data is lost. He does point out that MasterCard is willing to cooperate with the government on this, despite their reservations.
As for how the deletion process will run, Singh points out that the date they gave is just the beginning of the process. For credit card information, data cannot be deleted quickly. It will need the participation of multiple stakeholders and players. MasterCard is also still waiting for the RBI to give them the green light for the deletion process.

The data localization push that the RBI is backing requires that all data from a country's residents need to be collected, processed, and stored locally before it is sent to international recipients like payment companies and others. Singh also points out that data localization, which is the reason behind the move to a Pune server and deletion of old data, has its own costs.