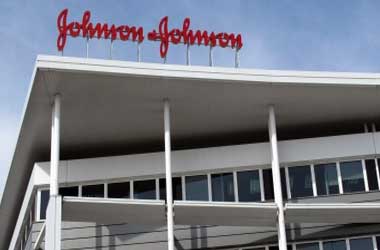 Aided by a 4.4% increase in global sales, the medical devices & pharmaceutical company Johnson & Johnson (NYSE: JNJ) reported a better than anticipated fiscal 2017 second-quarter earnings.
However, the revenue came below the Wall Street estimates. Thus, the stock has not appreciated much, so far. However, considering the upwardly revised full-year 2017 earnings and revenue, impressive sales of Imbruvica and Darzalex, we expect the stock to rally soon.
The New Jersey-based company reported second-quarter sales of $18.839 billion, up 1.9% from $18.482 billion in Q2 2016, but lower than analysts' estimates of $18.95 billion.
During the quarter ended June 2017, the net earnings declined 4.3% to $3.827 billion, or $1.40 per share, from $3.997 billion, or $1.43 per share, in June 2016.
JOHNSON'S® Baby South Africa
Excluding asset impairment charges, litigation, and amortization expense, the Q2 2017 adjusted earnings of $5.017 billion, or $1.83 per share, was not only higher than $4.866 billion, or $1.74 per share, reported in Q2 2016, but also better than the Wall Street consensus estimates of $1.79 per share.
Consumer segment revenue increased 1.7% y-o-y to $3.478 billion. Pharmaceutical segment revenue declined 0.2% y-o-y to $8.635 billion. The sales of Invokana and Procrit reported a 23% and 20.8% decline in revenue to $295 million and $255 million, respectively. However, the sales of Imbruvica increased 52.5% to $450 million. Likewise, the sales of Darzalex increased to $299 million, from $108 million in the year-ago period. Medical devices segment recorded Q2 2017 revenue of $6.726 billion, up 4.9% from last year's corresponding quarter.
JNJ acquired Actelion for $30 billion earlier this year. Additionally, the company also received approval for its drug Tremfya. JNJ anticipates these initiatives to provide the necessary momentum in the months ahead.
JNJ also stated that it now expects FY17 earnings to be in the range of $7.12 to $7.22 per share, against prior guidance of between $7.0 and $7.15 per share. The company also raised its FY17 revenues to a range of $75.8 billion to $76.1 billion. On average, analysts surveyed by Thomson Reuters expect JNJ to post earnings of $7.10 per share on earnings of $75.67 billion in 2017.
The company also declared a quarterly cash dividend of $0.84 per share, payable on September 12, 2017. Thus, impressive earnings, introduction of new drugs and upwardly revised outlook is expected to keep the stock bullish.
The stock has started appreciating after consolidating at 133 levels. The rising MACD indicator confirms an increase in the momentum. Furthermore, the stock is also moving within the ascending channel, as shown in the image below. Thus, an upswing in the stock is expected.
To benefit from the uptrend, we wish to acquire a call option contract offered by one of our preferred binary brokers. The contract should remain active for a period of one week. Additionally, a strike price of about $133 is preferred for the intended trade.