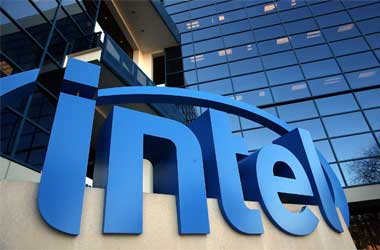 The share price of chip maker Intel fell 3% during the extended trading session on Tuesday last week, even after reporting fiscal 2016 third-quarter earnings that beat analysts' estimates.
Surprisingly, the seemingly successful transformation of the company to cloud computing related business did not assist in mitigating the bearish view of the stock. Apart from the disappointing fiscal 2016 fourth-quarter outlook issued by the company, there are a few more reasons for the weakness in the share price. The shares of the semiconductor manufacturer closed at $35.15 on Friday.
The Mountain View, California-based company reported fiscal 2016 third-quarter revenue of $15.8 billion, compared to $14.5 billion in the similar quarter last year. The third-quarter revenue topped the Wall Street estimates of $15.58 billion.
Intel
For the quarter ended September 2016, the 2 in 1 & Ultrabook manufacturer posted net income of $3.4 billion, up 9% from $3.1 billion in the 3Q 2015. On a per share basis, the IoT (Internet of Things) Gateway Technology provider recorded 3Q earnings of $0.69 per share, compared to $0.64 in the prior year's similar quarter.
Excluding charges, the third-quarter 2016 non-GAAP income of $3.9 billion or $0.80 per share was higher than the non-GAAP income of $3.2 billion or $0.66 per share in the similar period of 2015, and better than the Zacks estimates of $0.73 per share.
We forecast a downtrend in the stock due to two reasons. The first reason is the soft revenue guidance issued by the Intel's management. For the fourth-quarter, the company anticipates revenue of $15.70 billion, which is lower than the FactSet estimate of $15.87 billion. Intel's executive Vice-president Stacy Smith clarified that the primary reason for the lower guidance is the start-up costs for manufacturing the next generation processor.
Secondly, the company has so far taken $1.8 billion as restructuring charges. In the current quarter, Intel anticipates to write-down another $250 million. Intel also stated that the consumer segment still remains weak, even though it has shown signs of improvement.
Based on the discussed reasons, we anticipate the stock to remain range bound with negative bias.
At the outset, the price chart seems to indicate a consolidation in the stock price. However, the Chaikin money flow indicator reflects a different story. Since mid-August, the inflow of funds into the stock is on a decline. This means that the investors are not interested in buying at these valuations. So, we expect the stock to remain range bound with negative bias in the short-term.
A one touch put option can be bought to speculate on the probable decline in the share price of Intel. With an expiry period in the third-week of November, and strike price of $33 or higher, the binary trader will have higher chances of winning the put option trade.