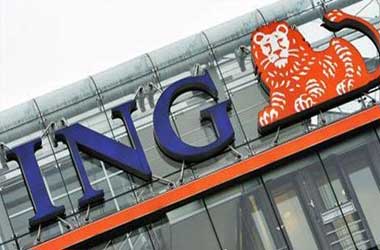 Despite reporting better than anticipated fiscal 2017 second-quarter net profit, the stock of ING Group N.V. (NYSE: ING), the largest Dutch financial services company, has lost about 5% to trade at $17.80 levels.
A y-o-y decline in net profit was the main reason for the stock to turn bearish.
However, we anticipate the share price to appreciate in the week ahead on the basis of a decline in the provisions for bad loans, strong customer addition, and impressive response for its mobile banking software.
The Amsterdam, Netherlands-based bank reported Q2 2017 net profit of €1.371 billion, or €0.35 per share, up 5.9% from €1.295 billion, €0.33 per share, in Q2 2016. During the April-June 2017 period, underlying net profit declined 1% to €1.403 billion, from €1.417 billion last year, but greater than €1.28 billion anticipated by analysts' polled by Thomson Reuters.
ING
ING stated that its retail customer base increased by 700,000 to 36.5 million in the first-half of 2017. Primary relationships grew by 400,000 to 10.1 million. Most of the new customers were from the major markets such as Germany, Spain, and Italy. The bank won customers mainly on the strength of its mobile banking software. Additionally, ING also cut costs by limiting new branches.
For the second-quarter of 2017, net interest income was €3.36 billion, an increase of 2.8% from €3.267 billion in the same period a year ago. Net commission income grew 17% y-o-y to €714 million.
Despite huge competition from other financial institutions, net core lending increased by €6.40 billion, while deposits increased by €5.30 billion in the second-quarter.
Provision for bad loans declined to €229 million in the second-quarter of 2017, from €307 million in the corresponding quarter of 2016. ING Group finished second-quarter with a CET1 ratio of 14.5%. Likewise, the return on equity (ROE) was 10.8%.
The bank declared an interim cash dividend of €0.24 per share – an amount equaling the dividend declared in the first-half of 2016 – and also reserved €0.90 billion for future dividend payments. Following the announcement of quarterly results, analysts at ValuEngine have upgraded the stock's rating to a "strong-buy", from the prior "buy" rating. Thus, better-than-anticipated Q2 2017 net profit, decline in the provision for bad loans, and impressive client additions is expected to keep ING bullish.
The price chart indicates consolidation of the stock at 17.75 levels. The RSI indicator has climbed above the 50-level, while the MACD indicator is making a positive divergence with the price. Thus, we anticipate a breakout on the upside.
To profit from the analysis, we wish to place our bets on a call option valid for a period of one week. The trade would be likely opened when the pair trades near $17.75 in the equity market.