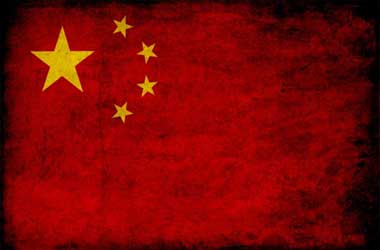 China's National Bureau of Statistics reported an increase in non-manufacturing PMI to 53.60 in May, from 53.20 in the earlier month. It was the third consecutive month of growth in the service sector and robust since January.
New business expanded quicker (52.6 in May compared with 52.1 in the earlier month) on the back of a softer rate in cross-border sales (41.30 against 35.5), with very little change in employment (48.5, a notch down from 48.6).
In the meanwhile, suppliers' delivery period increased further (52.90 compared with 51). With regards to price, input cost rose for the first-time in four months (52 versus 49), while selling prices fell the least since January (48.6 compared with 45.4). Eventually, sentiment rose significantly (63.90 vs 60.1).
The statistics organization also reported that manufacturing PMI in China inched lower to 50.6 in May, from 50.80 in the earlier month and below market anticipation for a reading of 51.
It was the third consecutive month of increase in factory activity, as enterprises restarted operations after stringent public health initiatives to reduce Covid-19 infection.
While output rose (53.20 in May compared with 53.70 in April), fresh orders (50.90 versus 50.20) and buying levels (50.80 against 52.0), with export sales declining at a sluggish rate (35.30 compared with 33.50).
In the meanwhile, employment contracted for the first time in three months (49.40 versus 50.2), against the backdrop of an extended supplier's delivery time (50.50 in May, up from 50.1).
Price info indicated input cost increased for the first time since February (51.60 against 42.50) while selling costs fell much less (48.70 versus 42.20).
Going forward, business sentiment rose to a four-month high (57.9 versus 54.0).
However, other countries are still struggling to recover. The Canadian economy contracted 2.1% q-o-q in 1Q20, after growing by 0.1% in the earlier period.
It was the steepest contraction since Q1 2009, mirroring measures enforced in March to limit the spread of Covid-19, including shutdown of non-essential business, border lockdown and travel prohibitions.
Household spending fell at a record pace of 2.3%, in the backdrop of job losses, income incertitude, and restricted chances to spend.
Additionally, government expenses declined 1%, reflecting the sharpest decline since Q1 2013, primarily due to school shutdowns and shortened government management.
Furthermore, business investment in machinery and hardware fell 3.5% for the fourth consecutive quarter.
Similarly, exports decreased 3% and imports declined at a slower rate of 2.8%, as key trading associates adopted comparable public health initiatives.
On a yearly basis, real GDP fell 8.2%, the highest since Q1 2009, after an upwardly amended 0.6% expansion in the earlier period.
Similar to Canada, the US goods trade deficit widened to $69.68 billion in April, from $64.99 billion in the earlier month.
Exports plummeted 25.2% to $95.37 billion, primarily due to a 65.90% fall in sales of automotive vehicles and a 29.4% drop in consumer goods, an advance estimate indicated.
Imports declined at a slower 14.3% to $165.05 billion, primarily due to purchases of automotive vehicles (-52.20%).
Personal spending in the US slumped 13.6% m-o-m in April, following a downwardly amended 6.9% decline in March and worse than economists' prediction for a 12.6% decrease.
It is the sharpest drop on record as coronavirus pandemic lockdown initiatives caused store shutdowns and limited Americans from spending freely.
Real spending dropped 13.2%, driven by a fall in food and beverages and spending in healthcare and also food services and accommodations.