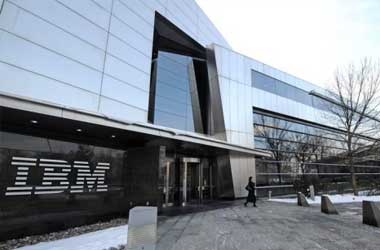 Information technology giant International Business Machines (NYSE: IBM) reported a decline in the fiscal 2017 first-quarter revenues, compared with the corresponding quarter last year.
The company also missed the Wall Street's revenue estimates. However, the cloud service provider reported quarterly earnings that surpassed analysts' estimates.
Still, the market was unimpressed and hammered the stock to a low of $159.77 last week. We anticipate the stock to remain in a bearish orbit due to the reasons mentioned below.
The cognitive solution provider reported a decline in the fiscal 2017 first-quarter revenue to $18.16 billion, from $18.68 billion in the similar quarter last year. Analysts anticipated IBM to report revenues of $18.49 billion.
IBM
Of the five segments under which the company operates, only Cognitive Solutions posed a 2.1% y-o-y increase in revenue to $4.1 billion. Global Business Services revenue decreased 3% y-o-y to $4 billion. Technology Services & Cloud Platforms revenues plunged 2.5% to $8.2 billion. Systems revenues posted revenue of $1.4 billion, down 16.8% from last year. Even Global Financing business revenues declined 1.2% y-o-y to $405 million.
The New York-based company posted Q1 2017 net income from continuing operations of $1.753 billion, or $1.85 per share, compared with $2.02 billion, or $2.09 per share, in Q1 2016. Excluding acquisition and retirement related adjustments, the Q1 2017 non-GAAP net income from continuing operations was $2.26 billion, down from $2.27 billion in 1Q16. On a per share basis, the non-GAAP earnings of $2.38 per share in the recent quarter were higher than non-GAAP earnings of $2.35 per share in the corresponding quarter last year, and above Zacks consensus estimates of $2.34 per share.
The earnings beat analysts' estimates mainly because of an increase in the Intellectual Property income coupled with lower-than expected tax rate.
For fiscal 2017, IBM anticipates GAAP EPS of $11.95 per share and non-GAAP EPS of $13.80 per share. The non-GAAP EPS guidance was only marginally higher than Wall Street estimates of $13.77 per share. Thus, considering the poor performance and lackluster FY17 outlook, we anticipate the current bearishness in the stock of IBM to prevail.
The price chart indicates that the stock has broken the support level of 168. The next major support for the stock is at 148. The stochastic oscillator is out of the bullish zone and has just now started descending. Thus, we can argue that the downtrend is far from complete.
With an investment in a put option, a trader can gain from the downtrend. To increase the odds of success, the option should be purchased when the stock trades near $165. Finally, the trader should select a contract with a validity period of one week.