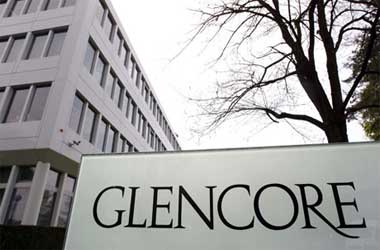 Glencore, the Swiss mining and trading house recently confirmed a huge annual loss of $8 billion arising from the sharp decline in commodity prices over the past year. The company had registered pre-tax profit of $4.3billion in 2014 but the recent weakening in global commodity markets has resulted in major losses including an impairment of $4billion on a large nickel investment.
Glencore's loss would reduce to $4.96billion if the interests' of other entities such as joint venture partners in its assets are excluded. Last year it had recorded a profit of $2.3billion.
The shares of the Glencore were the second worst performer in the FTSE 100, falling over 65 percent in 2015. The share price dropped below a pound to a low of 71p in September 2015.
Dukascopy TV (EN)
The plummeting share price was attributed to a worsening debt load and sinking prices of coal and copper.
The stock prices have however recovered, almost doubling in the last five months, on the back of a debt reduction plan. It has also refinanced its credit facility, improving its credit access. In a statement, Ivan Glasenberg Chief Executive Officer Glencore said,
We have taken early and decisive action in these challenging commodity markets.
The company has declared an EBIDTA (earnings before interest, tax, depreciation and amortisation) of $8.7billion, a decline of 32 percent from $12.7 billion in 2014. Glencore has said that it is aiming to generate close to $3 billion in cash at current prices this year. It has previously announced that it will not be paying a final dividend for the year.
Glencore has managed to reduce its net debt from $30.5 billion in 2014 to $25.9 billion. The company has said that it is working towards reducing it further to $15 billion by the end of 2017. It is aiming to undertake asset disposals worth $4 to $5 billion over the course of this year which will bolster its cash position.
Analysts have said that the marketing unit of the company has proven to be less sensitive to commodity prices than the industrial business. The marketing unit saw a 12 percent decline to $2.46 billion whereas the mining operations dropped to a loss of $292 million from a profit of $3.9 billion in the previous year.
Speaking on the price trend in commodities, Mr Glasenberg said that although there was no guarantee that the markets have hit bottom, there were however signs of stabilization. He further added that the company's order book and sales in China were strong and expected things to start turning around in the coming months.