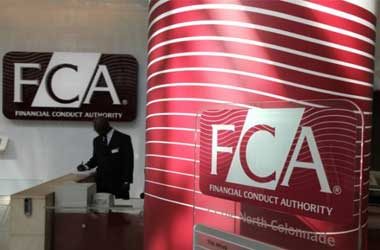 The Financial Conduct Authority (FCA) is worried after seeing investors withdraw millions of pounds from property funds. This is mainly because of uncertainty about Brexit and the withdrawal has caused a lot of fear about liquidity leaving the market. Now, the regulator has asked for daily updates from property fund managers so that they would be able to respond promptly.
Investors took out £315 million from various property funds in December 2018. The large amount of withdrawals is similar to what happened after the Brexit vote. This prompted a lot of funds to stop trading, which trapped the money of a lot of investors until trading was resumed.
In a statement, David Wise, co-manager of the Kames Property Income fund said
The FCA has learnt its lesson from 2016. It is carefully watching flows in and out of the big funds. January was calmer but we certainly had hundreds of millions heading out of the door of our competitors in December. It is manageable but does mean they need to sell assets.
The 2016 suspension of trading was one of the most high-profile reactions to the Brexit vote. With funds allowing for daily trading, many investors decided to take out their money instead of taking the risk of losing it. Now, with a no-deal Brexit looking very possible, regulators are looking at outflows again.
The concern is also rising about funds' holdings of retail properties. This is amid the falling values in the retail sector. Investors are getting nervous about it and there is still a way to go.  The funds that have suffered large withdrawals include M&G's £3.7 billion fund and a £2.8 billion Janus Henderson fund.

They were not as pressured as those funds back in 2016 because of their large amount of holdings and shares which they can sell to get the cash they need. However, with an increasing number of withdrawal requests and lower value of retail properties, they are feeling the pinch.
Continued Brexit Uncertainty
Brexit has been hitting the British economy hard. Property values have fallen by 7.4 percent in 2018. This was first felt in 2016 after the vote but prices surged back then next year. Things are once again uncertain as the Brexit deadline approaches and many are worried that the UK will leave the EU without a deal, resulting in major economic damage to the country.
The FCA is doing its best to keep things under control and has already indicated that it would be willing to halt trading on property funds if there is uncertainty on the value of 20 percent of their portfolio. This should be enough to stop a sell-off that could result in a downward spiral that could result in another financial crisis like in 2008.