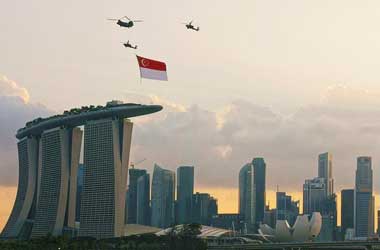 Singapore is making progress in its plans to brand itself as a major forex trading hub.
A recent report revealed that the country has been encouraging a lot of forex firms to start setting up shop in the country. The current forex market is focused on major financial hubs like London and Tokyo and most companies have their trading engines located here.
So when FX traders in Singapore carry out trades, they can often experience millisecond delays as the transactions have to be routed via servers in London and Tokyo.
Considering the fast pace of the forex market, this poses a problem for Singaporean traders and the government wants to address it.

MAS Moving Forward

To change this state of affairs, the Monetary Authority of Singapore (MAS) is moving to support any forex firm who wants to move their trading facilities to Singapore. This encouragement has already borne some fruit. Both UBS and Citigroup have set up forex trading systems in Singapore. The presence of two such players in Singapore can help draw in others quickly.

Singapore has a number of advantages that work in its favor as it looks to establish itself as a major forex hub. The small country is perfectly positioned to be a forex hub as it is surrounded by several emerging markets. It is also close to financial hubs like Tokyo which means fx trading can be executed quickly. Speed is a concern among forex traders since a split second can be the difference between a fortune made or lost.

However, Singapore's geographical position may not be enough to draw in the critical mass of forex players to make it into a major trading hub. This is why MAS is also looking to invest in forex companies that are willing to make Singapore their home.

Investments For The Future

Spark Systems is one such company that was given financial support by the MAS to help them set up shop in Singapore. Their currency exchange platform should play a big role in boosting Singapore's viability as a trading hub. The amount of the total investment was not revealed but the MAS did say the Spark investment was part of a $166 million plan to boost technology and innovation in local fintech.

The MAS has also made financial investments in a number of other forex companies including XTX Markets. The company is known for being a high-frequency trading firm and market maker. MAS is hoping they would be able to build a pricing platform in Singapore and attract other companies.