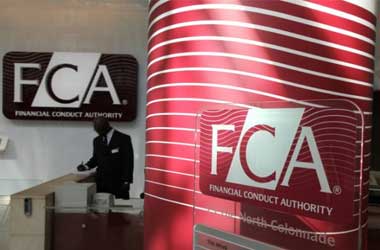 The Financial Conduct Authority (FCA) has confirmed that it will roll out a permanent ban on retail selling of binary options.
This does not come as a huge surprise as the UK financial watchdog had imposed major restrictions on the trading of binary option products in 2018 based on the European Securities and Markets Authority's (ESMA) restrictions.
These restrictions were supposed to be temporary but the FCA decided that the best way forward was rolling out a permanent ban.

The FCA collected market feedback during the temporary ban and given that the feedback was not very positive, a permanent ban was always on the cards. From April 2, all firms that operate in the UK may not sell, market or distribute binary options to retail consumers. The FCA ban goes one step further than the regulations imposed by ESMA.

According to the FCA, the ban will cover one of the loopholes in ESMA's prohibitions. Covering so-called securitized binary options, the ban extends to these products because they have the same risks to investors as their parent product. Binary options are financial products that come with a huge risk because it all depends on a yes or no result that the buyer is supposed to make. The right call could bring in a profit whereas a wrong call brings in a loss.

The choice is usually whether the price of a commodity or asset will go above or below a particular price on a particular date or a particular time. The problem with binary options is that it is a bit too much like a coin toss for some people, which is why there is a lot of regulatory pushback.
In a statement, Christopher Woolard, the FCA's Executive Director of Strategy & Competition, said
Binary options are gambling products dressed up as financial instruments. By confirming our ban today we are ensuring that investors don't lose money from an inherently flawed product.
Protecting Investors
With the ESMA measures in place, no one was actually buying or selling binary options anymore. What the FCA ban does is to further confirm that binary options will not come back to the market, even if the UK leaves the EU.
The FCA believes that this decision will reduce investor losses by up to £17 million per year. This ban will also help to cut down all the fraudulent sites that were offering fake binary options. The FCA also issued a warning to investors telling them that they should only deal with FCA-licensed firms and that any company offering UK binary options services now is likely running a scam.