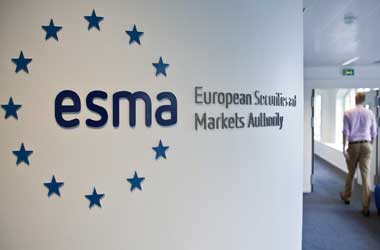 The European Securities and Markets Authority (ESMA) decided to change its stance on some of its decisions when it comes to restricting equity trading at exchanges in London after Brexit. This change in stance comes after some push back from the UK's Financial Conduct Authority (FCA). However, the FCA feels that the new change of stance adopted by ESMA is not enough.

The initial plan of the ESMA was that EU investment firms would only be able to trade certain shares within UK, despite the stock's main listing being in London. These share trading obligations would stop traders from being able to trade EU or UK shares of the affected companies.
This includes shares in major companies like Rio Tinto Plc, AstraZeneca Plc and Vodafone Group Plc. This policy has been criticized by traders as keeping them from trading efficiently and exposing them to multiple sets of rules.

However, the ESMA has walked back on that policy. Now, EU investors would be able to trade UK stocks even if the country leaves the EU without a formal withdrawal agreement. This new approach would allow for continued trading between the UK and the EU with minimal disruption.

FCA Wants More From ESMA

The FCA said that it was happy to see that ESMA has taken steps to reduce the potential disruption that will happen because of Brexit. However, the FCA feels that it is not enough and there are still concerns to be addressed like EU stocks being mainly traded in the UK.

The current state of the rules still bars 6,200 European stocks from being traded in the UK with a no-deal Brexit. The restriction on the EU stocks hurts European companies more, especially if their only liquid market for trades is the UK.

In a statement, the FCA said
Some shares have their main or only center of market liquidity outside the country in which the issuer is incorporated. This approach would place restrictions on a company's access to investors and freedom to choose where they seek a listing on a public stock market.

Other parties are also praising the ESMA for its move. For example, the German Investment Funds Association thinks that the softening of the stance is a positive move for many investors and the industry. The association also thinks that an approach to Irish shares that are mainly traded in London should be decided on by the ESMA.