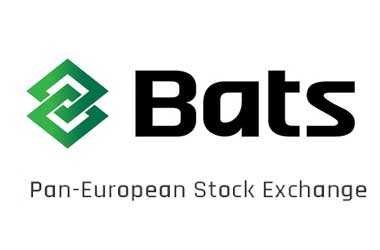 Bats Europe, one of the largest European stock exchange operators has launched a new set of benchmark indices focused on the UK market in an attempt to challenge the domination of London Stock Exchange.
The new indices numbering 18 in all are designed to include companies of all sizes across 12 different industry sectors. All indices will have a base value of 10,000 in order to make comparison and correlation easier. The key index amongst those launched is the Bats UK 100 which is an index comprising of UK's blue chip companies. It will also start at the level of 10,000 and move in a manner similar to the FTSE 100.
Access to real-time data is currently free for private and professional investors for benchmarking purposes. But investing houses and brokerages will need to pay fees for their internal use. The FTSE 100 relays data with a 15 minute delay for non-paying members.
In a statement, Mark Hemsley, chief executive of Bats Europe, said
As anyone watching financial markets will know, a lot can happen in fifteen minutes and by giving investors an accurate, immediate view of precisely where the market is moving, we can help them make better informed trading and investment decisions. Throughout our history, we've sought to make markets better, and more cost-efficient, for investors and traders. This is a first and very important step in improving index provision in Europe.
Bats Global Markets which owns Bats Europe operates a number of stock exchanges in the U.S. and other countries across the world in addition to offering financial services such as foreign exchange trading. The company is said to operate in 15 major markets worldwide.
Bats stated that the indices were launched in association with a number of wealth management firms who were frustrated by the current scenario. Some of the major investors are Hargreaves Lansdown, Alliance Trust, and Rathbone. Sara Wilson, head of platform proposition at Alliance Trust Savings said that the launch of the new exchange offered investors an option to access real time information not available earlier.
Guy Simpkin, Head of Business Development at Bats Europe stated that the Bats had worked closely with partner firms to develop rules, licensing frameworks and pricing that would deliver longer term benefits to customers across markets.
A few analysts like David Buik from Panmure Gordon remain unconvinced. Buik said that with London being a largely closed market it was going to be difficult but the new indices had a better chance in European or global markets.