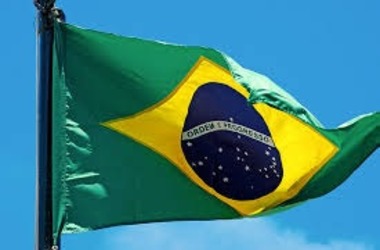 Data published by IHS Markit indicated that Brazil services PMI (purchasing managers' index) increased to 42.50 in July, from 35.90 in the earlier month, reflecting fifth successive contraction against the backdrop of Covid-19 pandemic. Fresh orders declined for the fifth consecutive month, although at the slowest rate, while exports dropped for the seventh consecutive month and at a quicker rate.
Furthermore, rate of job cuts slowed. With regards to prices, input cost inflation increased, led by a rise in fuel and personal protective equipment (PPE) costs and normal inflationary impact of adverse currency exchange rates while output prices decreased for the fourth successive month. Finally, sentiment hit a five month high as companies pointed out that they anticipate fresh business orders to rise considerably in accordance with rebound in economic activity, but only after the Covid-19 pandemic is contained.
The IHS Markit also stated that Brazil Composite PMI rose to 47.30 in July, from 40.50 in the earlier month. Nevertheless, the reading underlined third successful contraction of the private sector against the backdrop of Covid-19 pandemic. Services activities continued to drop, albeit at a slower pace, with a reading of 42.50 in July, compared with 35.90 in the prior month. Manufacturing output increased for the second consecutive month, with corresponding increase in index reading to 58.20, versus 51.60 in June as a portion of businesses started operations following easing of lock down prohibitions. For the fifth consecutive month, hiring declined, in spite of increase in employees involved in manufacturing. Confidence also rose to a five month high. With regards to prices, input cost inflation soared to four month high.
The Central Bank of Brazil collectively chose to trim benchmark interest rate by 25 basis points to a record low of 2% on August 5th, as broadly anticipated. Policymakers pointed out that the economy is anticipated to shrink further in second quarter to levels unseen since the Great Depression, with the conditions remaining difficult for emerging economies. Inflation is anticipated to rise in 2021 and 2022 to 3% and 3.5% respectively, from 1.6% last year. The bank does not predict additional cuts in monetary stimulus, in spite of a huge level of uncertainty caused by Covid-19 pandemic.
In Argentina, industrial production dropped 6.6% y-o-y in June, following a 26.4% contraction in the earlier month, but better than market's expectations for a 12.5% decline. It was the sixth successive decline in industrial output even though at a much slower rate, as production of food & beverages increased 4.8%, while that of chemical products grew 7.6%. On m-o-m basis, industrial output rose by 13.8%, expediting from an amended 12.5% increase in May.
The Mexican peso rallied to trade about 22.40 against the US dollar, as crude prices increased to five month high, propelled by expectations of another stimulus package by the US and a sharp drop in crude oil inventories. The currency also strengthened due to weak dollar. WTI crude futures hit $43.50 per barrel Wednesday, mirroring the highest level recorded on March 6th. Similarly, Brent crude also rose to the highest level recorded on March 6, as recent data from both the API and EIA indicated a sharp decline in the US crude inventories, surpassing analysts' estimates. While EIA data indicated a decline of 7.373 million barrels, API data indicated a decrease of 8.587 million barrels. The rally fizzled out due to worries over a jump in worldwide Covid-19 infections. Also, Beirut explosion heightened fears of instability in the Middle-East.
Philippines economy contracted by a record 16.5% y-o-y in Q1, after shrinking 0.7% in the earlier quarter, and worse-than-market expectations for a 9% contraction. With two successive contractions, the economy entered into a technical recession. It is the steepest quarterly contraction since the country started reporting quarterly economy growth in 1981. Covid-19 pandemic, obviously, was responsible for the recession. Fixed investment declined 37.8% in 2Q20, compared with a drop of 4.4% in the first quarter. Also exports plunged 37%, compared with 4.4% decrease in the prior quarter.
Similarly imports fell 40%, versus 8.7% in March quarter. Importantly, private consumption decreased 15.5%, compared with an increase of 0.2%. On the contrary government spending surged 22.1%, following a 7% increase in the earlier quarter. Mining and quarrying activity shrank 32.1%, compared with 21.1% in 1Q20. Accommodation and food services performed worse with a drop of 64.9%, compared with 10.1% in the earlier quarter. Likewise, transportations and storgage contracted by 55.7%, following a 11.1% decline. Construction activity dropped 27.9% compared with a 0.3% increase in the first-quarter of 2020.