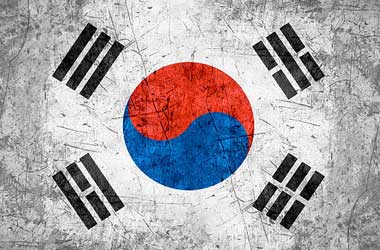 South Korean financial authorities recently announced that South Korean cryptocurrency investors must convert their virtual accounts into real name accounts. Cryptocurrency traders who refuse to convert their virtual accounts into real-name ones will be fined. This announcement does not come as a major surprise because South Korea is taking steps to control the cryptocurrency frenzy from exploding in Asia's 4th largest economy.
The South Korean government has also completed preparations to introduce a bill to ban local cryptocurrency exchanges. According to South Korean authorities, traders of cryptocurrency will be permitted to convert their virtual accounts into real-name ones till 31 January 2018. Anyone who refuses to accept real-name identification will be fined by the government thereafter.
ARIRANG NEWS
The specific amount of the fine for refusing to follow the real-name account conversion rule has not yet been decided. The government is expected to confirm the fine amount before the end of Jan. This measure was mostly instituted to assist in preventing speculative virtual coin investments as the government is concerned that the cryptocurrency bubble could explode and have a major negative impact on South Korean investors.
Way back in 1993, violators of the South Korean system of real-name financial transaction were slapped with fines that amounted to 60 percent of their assets. Perhaps a similar setup will be used against the non-converted anonymous virtual accounts of cryptocurrency investors who refuse to comply with government regulations. At present, South Korean financial authorities forbid banks and financial institutions from offering virtual accounts that are required to buy or sell cryptocurrencies.
Cryptocurrencies like Ethereum and Bitcoin have been gaining a lot of popularity all over the world. However the craze in South Korea for these cryptocurrencies have been exceptionally high as investors are looking to capitalize on the massive spike in value and are looking to make a huge amount of money in a short period of time. South Korea is also home to one of the biggest Bitcoin exchanges and is estimated to have more than 2 million Bitcoin investors.
Despite this cryptocurrency transaction boom, these exchanges have been unregulated for the most part.
This is because cryptocurrencies are not recognized as financial products in South Korea. South Korea just like many other countries lacks rules that could protect virtual currency investors. The Korea Exchange which operates the South Korean Exchange recently sent all its workers text messages telling them to refrain from cryptocurrency trading in light of the present unregulated nature of the market.