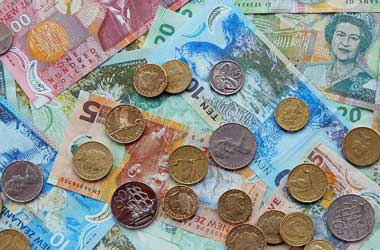 On Wednesday, the New Zealand currency dropped below 0.6760 versus the US dollar, holding at 13-month lows and being sensitive to omicron-related stories and expectations of additional Federal Reserve policy tightening. Since the beginning of November, the Kiwi has been in a downward trend, exacerbated by a series of hawkish signals from the US central bank.
The Reserve Bank of New Zealand (RBNZ) will continue to increase the official cash rate (OCR) and anticipates it to ultimately exceed its neutral rate, Governor Adrian Orr said on Wednesday. The Reserve Bank of New Zealand increased the Official Cash Rate by 25 basis points to 0.75 percent in its most recent meeting, in line with expectations but falling short of market expectations for a more aggressive 50 basis point increase, which analysts believed would be more supportive of the currency.
"Our assumption is that the OCR will ultimately need to be hiked beyond its neutral level, assuming the economy evolves as predicted," Orr said during the bank's annual review before parliament. Orr said that monetary conditions remain stimulatory and that he intends to gradually reduce monetary stimulus in the future.
He said that the bank ceased asset purchases under its Large Scale Asset Purchasing (LSAP) program in July and expects to gradually reduce its LSAP bond holdings while maintaining the smooth operation of financial markets.
He said that more specifics on how bond holdings would be lowered will be disclosed early next year. The Reserve Bank of New Zealand increased interest rates for the second consecutive month in November to rein in skyrocketing consumer prices and urged homeowners in the country's hot property market to brace for more increases.
Notably, New Zealand's current account deficit increased to 4.6 percent of GDP in the third quarter, adding more pressure on the currency. New Zealand will return to fiscal surplus sooner than planned and will incur less debt than originally predicted, the government announced Wednesday.
The Treasury estimated that the current year's deficit would increase to NZ$20.8 billion ($14.01 billion), but that the books will balance in 2023/24, roughly two years ahead of prior projections.
According to Treasury Department predictions, New Zealand will have a NZ$2.1 billion surplus in the fiscal year ending June 2024, Finance Minister Grant Robertson said Wednesday in Wellington, when giving the half-year fiscal and economic report.
In May's budget, it was expected that the balance would remain in deficit until 2027. "The New Zealand economy has functioned well since the start of 2021, yet its resilience has been challenged by Delta's arrival," Finance Minister Grant Robertson said at a press conference.
The September quarter's gross domestic product (GDP) is predicted to decline by around 6% as a result of the economic effect of the Delta epidemic. However, the economy will gradually rebound between December and March 2022, increasing at 3.7 percent and 3.8 percent, respectively, according to the Treasury's half-year economic and fiscal statement (HYEFU).
By 2023/24, the GDP will reach 4.9 percent. Net debt will be greater in 2021/22 at 37.6 percent of GDP, up from 34.0 percent anticipated in May. Net debt reaches a high of 40.1 percent in 2022/23 and then declines to 30.2 percent by the projected period's conclusion.
New Zealand implemented among of the world's strictest pandemic restrictions and border controls, limiting the spread of COVID-19 and assisting the country's economy in recovering more quickly than many other nations.
The South Pacific country intends to progressively open its borders beginning in January of next year.