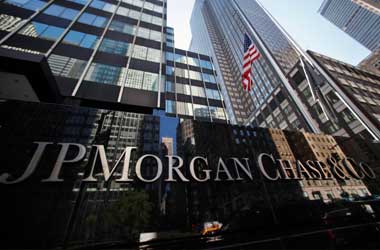 JP Morgan is finally launching its digital investing service called 'You Invest Portfolios'. This new product is pretty special since it opens up a low-cost investing service for customers and also offers what is basically free exchange traded fund (ETF) investments with its waiving of basic fees. The program has been in beta testing for a year and has finally received the approval to go live.

The key idea behind You Invest Portfolios is low fees to attract new investors. For a yearly fee of 0.35 percent of assets or the equivalent of 35 basis points, JP Morgan will be putting users into an investment portfolio of the banks ETFs. 

The fee is pretty much the same as what their rivals offer. The difference is that the bank is waiving fee for underlying investments which will result in more savings for investors. The ETFs on offer will range between 2 to 50 basis points and investors can expect to save around 15 basis points.  

Chase

This is a major move for JP Morgan since it means it can potentially capture a big market share through this new launch. The bank is looking to bring in first time investors to this new You Invest Portfolios as currently only half of Americans own any stock. Based on the number of Americans who own any stock, only 31 percent of them are below 30. JP Morgan is looking to target this untapped market of young investors by offering them a digital advantage.  

Digital Advantage

Many young Americans don't own stock because they feel it is too complicated for them to get into. Now with You Invest Portfolios, robo-advisors will be on hand to help investors understand how things work and assist them with making an investment that is right for them.

This digital advantage works well for investors as it allows the bank to reduce their minimum investment requirement. When banks employ salesmen and saleswomen to educate investors, it costs more as they have to pay out salaries and the bank makes up these costs by charging their customers a bigger investment amount. Investors who decide to go with You Invest Portfolios will have to pay a minimum of just $2,500 to make an investment. 

There are four portfolios available with the new service and the robo-advisor will help determine which portfolio is best for their new investor. The digital product will also get number of upgrades in the coming months which include options trading and a feature to track investments.