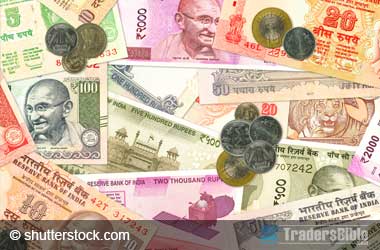 India is the seventh-largest economy in the world and is currently in trouble. This is reflected in the plummeting value of the Indian rupee which has already lost 10 percent of its value against the dollar this year and is now sitting at 71 rupees to the dollar.
This is an all-time low for the currency but financial experts are saying it will drop even more in the coming months.
The rupee is now considered Asia's worst-performing currency and that is expected to continue.
Analysts from the Australia and New Zealand Banking Group (ANZ) say that further downward pressure will be put on the currency as the year continues. According to their working models, the rupee could possibly drop to 73 to a dollar, which is another two percent drop.
The Times of India
Reasons For Decline
First, there have been lower levels of intervention from India's central bank. In the first part of the year, the Reserve Bank of India (RBI) was energetic in selling US dollars to help prop up the currency. While no official numbers have been released so far, financial analysts state that the RBI reduced their intervention efforts in July and August.
The RBI has more than enough in its reserve to pay off imports. Currently, it has $401 billion ready to pay for eight months of imports. However, analysts are pointing out that India is already facing a liquidity problem. If the RBI starts selling more dollars from the reserve then the problem will only get worse.
Second, India is facing reduced foreign capital inflows and the booming account deficit. India faced an $18 billion trade balance by the end of July. This was because of the large number of oil imports. It does not help that the higher growth rate for the gross domestic product has also raised non-oil imports. With these numbers, people expect a 2.6 percent deficit in the GDP for the fiscal year of 2019. This is a big jump from 1.5 percent deficit of the 2018 fiscal year.
RBI To Meet In October
Analysts at JP Morgan are expecting the RBI to raise borrowing costs. This should help control the dropping value of the rupee. However, the bank has already raised rates twice this year and the fall continues. The bank is due to review its policies this October and optimists expect a better solution to be rolled out to stop the rupee from dropping further.