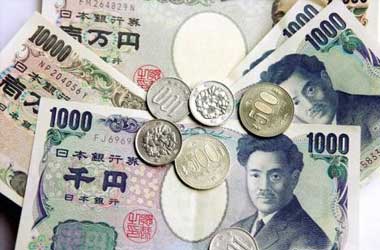 Japan's machinery orders bounced back in July following a steep decline in the earlier month, a huge break for the Covid-19 afflicted economy but the forecast for capital outlay continued to be unclear due to volatile global business scenario.
The country's core machinery orders increased 6.3% m-o-m in July, providing some respite from the latest sluggishness in capital spending due to Covid-19 pandemic.
The rise in core orders, an extremely fluctuating data sequence perceived as a measure of capital spending in the forthcoming 6-9 months, surpassed the 1.9% growth forecast by economists surveyed by Reuters. In July, core machinery orders recorded a 7.6% m-o-m decline.
On y-o-y basis, core orders, which exclude volatile goods such as energy, decreased 16.2% in July, but bettered the 18.3% decline anticipated by economists.
Enterprises in the country is encountering difficulties from sharp drop in earnings, deterring business spending as the economy struggles with its biggest downturn since World War II.
Takeshi Minami, chief economist at Norinchukin Research Institute, said "Corporate earnings are likely to remain in a sluggish state in the second half of the fiscal year."
While orders from manufacturers increased 5%, orders from non-manufacturers rose by 3.4%. The government, however, left its appraisal on machinery order to state they were on a declining trend. Overseas orders increased for the first time in five months, increasing 13.8% in July, from the earlier month to underline an increase in external demand.
The third largest economy in the world is getting ready to welcome a new Prime Minister for the first-time in almost eight years after the longest serving Prime Minister Shinzo abe stepped down last month citing poor health.
Japan's next Prime Minister will have a very tough task of battling the economic, social and health decline caused by Covid-19 crisis.
Strenuous efforts are required to pull the country of worst recession. Japan has already rolled out fiscal stimulus package worth $2.20 trillion to fight the pandemic, in addition to an increased monetary stimulus program from the Bank of Japan.