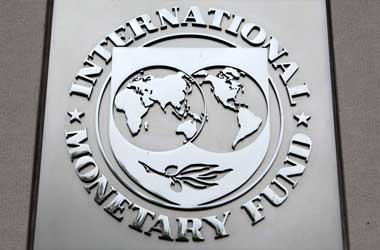 The International Monetary Fund (IMF) has stated that India's growth would drop to 6.6 percent in fiscal 2016-17 as a result of the disruption caused by the demonetization. It has however said that this setback was temporary in nature and the country would return to the expected growth of over eight percent in following years.
The global financial institution released its annual country report on India earlier this week where it assessed the nation's economic prospects. The surprise Nov. 8 demonetization announcement caused widespread cash shortages and payment issues as it removed nearly 86 percent of cash from the Indian economy overnight.
Consumption and business activity were hit which the IMF has said was proving to be a challenge in sustaining the country's growth momentum
CNBC-TV18
In a statement the IMF said,
Growth is projected to slow to 6.6 per cent in FY2016/17, then rebound to 7.2 per cent in FY2017/18, due to temporary disruptions, primarily to private consumption, caused by cash shortages
India grew at 7.6 percent in the financial year of 2015-16.
Although expressing support for measures to eliminate illegal cash from the economy, the IMF called for quick restoration of cash in the system and for taking steps to avoid any further payment disruptions. Paul Cashin, the IMF mission chief for India called the Indian economy the brightest spot in the global landscape despite disruptions from the demonetization drive.
Listing the factors driving growth, the IMF said that the last stages of a favourable monsoon, strong consumer confidence, low oil prices and progress in addressing supply-side impediments had helped the economy. The IMF Executive Directors also lauded steps taken by the government towards fiscal consolidation and the adoption of an anti-inflationary monetary policy which has boosted stability.
Cashin pointed out that the upcoming implementation of the goods and services tax (GST) policy is likely to push growth in India above 8 percent. He stated that the new tax regime will increase the efficiency of production as well as movement of products across the country. According to Cashin, the health of the banking industry however remained a concern.
The high levels of bad debts and corporate exposures were worrying factors. He also warned that loan repayments would need to be tracked carefully particularly in light of disturbances due to demonetization. The IMF has recommended continued caution against potential shocks, both domestic and global and urged more reforms to improve economic output , job creation and inclusive growth.