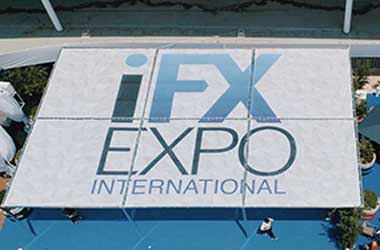 The iFX Expo saw some of the best market analysts and industry experts come together and share their thoughts and views about the future of the industry and best practices. The potential for growth in the Middle East and North Africa (MENA) region was also discussed with regards to developing the forex and contracts for difference (CFD) market.

The panel featured some of the biggest names in the industry. This included Amana's Chief Business Development Officer Ziad Melhem, Equiti Group's Head of Brokerage, Mohammed Isbeer, CFI's Deputy CEO Nidal Abdel Hadi, Your Mind Media's Elizabeth Rayment, and ATFX UAE's CEO Ryan Tsui.

This expert panel shared tips and ideas of how FX and CFD brokers can succeed in the MENA region and one of the major requirements was establishing a physical office space. This is mainly because clients from the MENA region don't exactly trust a digital-only company. They are able to trust companies that have a physical presence which they can visit when required. The experts believe that this is the first step in gaining their trust.

For brokers, establishing a physical office in MENA is a big deal as it costs a lot of money. However, if it can help bring in high-value clients, then it is an investment worth making. There is a large market in the MENA region, with many rich clients hoping to diversify their investments, with forex and CFDs being one of the better choices out there.

Prepare For Demanding Clients

The expert panel also highlighted that brokers will need to keep in mind that when servicing the MENA region, they will have to prepare for very demanding clients. This means brokers need to be more careful about their advertising and have to be ready to fulfill their promises and meet their clients demands.

Clients in the region are very conservative and they will always be wary of brokers who cannot deliver. This is why it is a good idea for brokers to carry out detailed research and probe the market properly so that they can be fully prepared for any requests made by their clients.

Entering the MENA market is a good idea for many brokers. This is especially so with the recent news that Saudi Arabia has overhauled its regulatory framework. Since things are still in the early stages of development, there is still a lack of clarity on how exactly a license can be acquired for the Saudi Arabian market and what rules one must follow.

Saudi Arabia is a very attractive market with many potential investors having a lot of cash to invest. The United Arab Emirates and Kuwait are in a similar position, while Egypt and Lebanon also have strong markets.