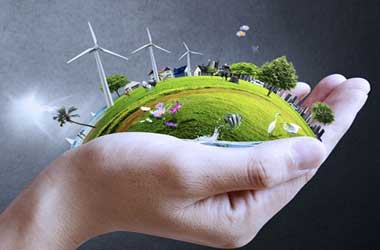 The massive bush fires in Australia have caused significant devastation to life, property, animals and the environment.
These fires have only fueled global fears of massive climate change and have spurred millions of investors from around the world to direct their money into ethical investments.
Analysts at Impactvesting revealed that investors have tripled their investment into funds that focus on environmental, social and governance (ESG) issues. The amount invested in green investment opportunities now stand at £10 billion which is a massive increase from the previous £3 billion.

ESG funds are becoming a top choice for investors for several reasons. One of these reasons is due to climate change the negative impact to the environment. With the climate crisis being a top priority, people want more assurance about their future. ESG funds make people feel like they are protecting their future. Nowadays, asset managers are focusing on putting their investments into firms with a good environmental track record since it helps protect pensions from climate change.

Bloomberg Markets and Finance
Additionally, the social and governance aspects of such funds are also attractive. Fighting poverty by investing in the right companies is a good idea that many people are behind. This makes them feel like they are profiting while also helping out. Proper governance is also an issue right now. Several companies have folded because of poor company leadership. Knowing that your investment is safe because the fund focuses on good leadership is also reassuring.

The biggest sign of the investment shift is visible from the actions taken by the world's largest asset manager. US based BlackRock recently announced that it would be increasing its ESG investments up to £760 billion. Additionally, the fund manager will be moving against any company boss who is not taking steps to respond to climate change.

The financial world has been taking steps to protect itself from the financial shocks brought about from climate change. Banks and insurance companies are already taking steps to respond to future threats like flooding and other extreme weather conditions.

Let Your Investments Go Green

This concern about climate change is being shared worldwide and this year's World Economic Forum will most likely focus on how to invest in a sustainable way. Investors have been taking moving since last year, with Norway's sovereign wealth fund saying that it will sell its investments in fossil fuel companies. 

One can expect large amounts of money to be pumped into addressing climate change concerns as investors seek to go green. This can be bad news for industries that are not friendly to the environment so analysts advise people with stock in these companies to move them quickly and quietly.

Change won't come overnight though and experts expect this "green wave" to move slowly but surely into different financial markets around the world.