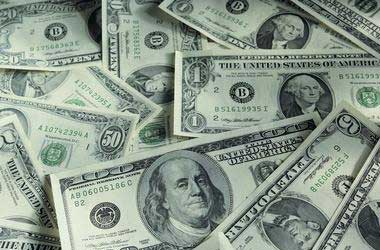 Mexico's economy contracted 19.9% y-o-y in April, after shrinking 2.3% in March, but better-than-economists anticipations of a 21.1% decline. It was the fastest contraction in economic activity, against the backdrop of Covid-19 outbreak. Mexico's economy, which was mainly affected by Covid-19 outbreak, saw its manufacturing industry stoop to historically low levels.
After seasonal adjustments, Latin America's second largest economy shrank 17.3% from March, the largest decline since the data started being published in early 1993, as per figures published by National Statistics Agency INEGI. The pace of drop, nevertheless, was not steep enough to hit the 19.4% decline predicted by a Reuters' poll of economists.
Main activities such as fishing, farming and mining contracted 6.4% from March Secondary activities, including manufacturing, plunged 25.1% and other activities, which include service sector, declined 14.4%.
Automobile production almost stopped in April, contracting by 98.8% y-o-y and the country's top industries anticipate that output could decline by almost one-third this year.
The government trusts the economy rebounded slightly in May, when authorities eased restrictions slowly by allowing industries such as mining, car making and construction to begin again.
Mexico recorded trade deficit of $3.523 billion in May, following a $958 million surplus in the similar period last year and missing market forecasts for a $1.417 billion surplus.
It was the biggest monthly trade deficit ever recorded, against the backdrop of persistent negative impact of Covid-19 outbreak. Exports plunged 56.7% y-o-y to an almost 11-year low of $18.070 billion, as sales of oil plunged 63.8% and those of non-oil declined 56.3%.
The country exported 1.062 million barrels of crude per day, below the 1.205 million barrels in the comparable period last year, when the price was $21.88 per barrel, $38.43 lower than the price in May 2019.
Export of non-oil goods to the US fell 57.2%, mainly due to a drop in shipment of automotive (-90.7%) and other goods (-39.7%). In the meanwhile, imports declined 46.2% to an almost 11-year low of $21.592 billion, pulled down by a drop in purchase of intermediate goods (-46.7%), consumption goods (-55.8%) and capital goods (38.3%).
In May, the US consumer spending rebounded by a historically high level, but the gains cannot be maintained, with income declining and anticipated to decrease further as millions will no longer receive unemployment checks beginning July.
Personal income fell 4.2%, mirroring the highest level since January 2013, after jumping by a record high level of 10.8% in April, when the government paid one-time relief amount of $1,200 to millions of people and increased unemployment allowances to offset the Covid-19 triggered difficulties.
The payments make up a portion of record high fiscal package worth almost $3 trillion dollars.
In separate news, the University of Michigan's consumer sentiment was downwardly revised to 78.1 in June, from a preliminary reading of 78.9 and higher than the reading of 72.30 anticipated by economists. The current economic conditions sub-index declined to 87.1 from an initial forecast of 87.80 and Consensus estimate of 72.30.
Inflation anticipations for the forthcoming year remained unaltered at 3% and the five-year forecast was lowered by a notch to 2.5%, from 2.6%.
Notably, personal spending in the US rose to a record high level of 8.2% m-o-m in May, following a downwardly amended 12.6% decline in April, which was the largest drop on record due to the Covid-19 pandemic. Economists had anticipated a 9% increase in personal spending.