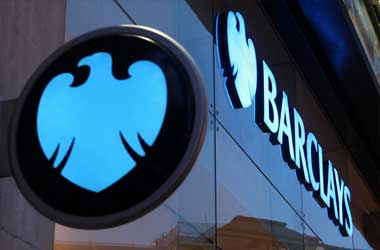 Five ex-Barclays executives including former chief executive John Varley have been charged along with the bank for fraud in relation to a fundraising scheme involving Qatari investor sheld during the financial crisis.
UK regulator Serious Fraud Office (SFO) filed charges against Varley and three other executives – Tom Kalaris, Roger Jenkins and Richard Boath – after a five-year investigation into the emergency fundraising held in 2008 which helped the bank raise £11.8 billion thereby enabling Barclays to avoid a taxpayer bailout.
The SFO's investigation included a probe into the nature of £322 million ($408 million) payment made by Barclays as fees to Qatar Investment Authority as well as a $3 billion loan facility that was extended to the country, both entered into as side deals alongside the fundraising.
Financial Times
Barclays has faced numerous probes since the financial crisis including those related to rigging of key benchmark rates and financial misconduct. This is however the first time that its senior banking officials have been charged for fraud with regards to the financial crisis.
The banking major has said in response to the SFO charges that it was considering its options. It stated that additional charges may be faced by one of its subsidiaries. Varley and Jenkins are facing three charges related to conspiracy to commit fraud through false representation and unlawful financial assistance. The other two are each facing one count of fraud.
A hearing has been set in a London court on July 3. The Financial Conduct Authority (FCA) has reopened its investigation into the same case after fresh documentation was made available earlier this year.
Jenkins has been credited as the one to find Qatari and other investors who sunk in large sums into the bank during the financial crisis. Currently based out of Malibu, California, Jenkins said that he will be defending himself.
In a statement, Brad Kaufman of Greenberg Traurig, lawyer for Jenkins for said,
As one might expect in the challenging circumstances of 2008, Jenkins sought and received both internal and external legal advice on each and every topic covered by the SFO's accusations
Varley has refused to comment. He resigned from his role as a director in the mining group Rio Tinto after the charges were made public.
A civil suit has also been filed against Barclays concerning the Qatari investment. PCP Capital Partners' Amanda Staveley has initiated a £750 million lawsuit regarding a £3.5 billion-pound investment carried out by her for Abu Dhabi's Sheikh Mansour bin Zayed Al Nahyan. Her case is with respect to claims of unpaid fees for her PCP advisory role.