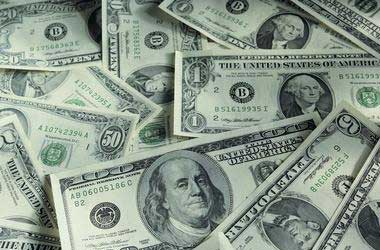 President Donald Trump disclosed on Sunday a dramatic shift in in in in US trade policy through a Twitter posts, announcing his intention to delay a scheduled increase in Chinese import tariffs.
The US dollar gained against the euro and other major rivals after the good news. The EUR / USD pair dropped from a high of 1.1365 to a low of 1.1335.
Previously, Trump had threatened to increase tariffs on Chinese goods worth $200 billion to 25% from 10% if a long-term trade deal was not attained before the deadline of March 1. The hike in tariffs will now be postponed, even though Trump did not provide a new deadline to reach a trade agreement.
Trump said it mirrored the decision to cancel the hike in tariff. He said there was "substantial progress" in the continuing trade discussions between the US and China. The president said the US and China have moved forward on "important structural issues including intellectual property protection, technology transfer, agriculture, services, currency, and many other issues."
If further advancement is made, Trump said he plans to meet Chinese President Xi Jinping to ink an agreement. Commenting on the trade meeting with Chinese Vice Prime Minister Liu last Friday, Trump said that US and Chinese officials are achieving "a lot of progress" in trade talks.
Trump stated the US and China had a a "very good chance" of reaching a long – term trade deal, yet at the same time said "who knows" if a new agreement would be reached.
A CNBC report stated that China has agreed to purchase up to $1.2 trillion worth of US goods, although news sources said that the two parties continue to remain far apart on issues pertaining to the mandated transfer of intellectual property rights. Treasury Secretary Steve Mnuchin has disclosed that Chinese negotiators will actually extend their trip to Washington in an effort to maintain on the progress achieved during the talks last week.
Mnuchin told a news conference that next month's meeting between Trump and Xi may depend entirely on the final outcome of the next couple of days of trade talks.