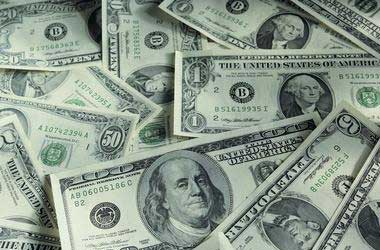 According to a report published by the Institute for Supply Management on Friday, growth rate in the US manufacturing sector stalled by even more than expected in the month of February.
After jumping to 56.6 in January, the ISM said its buying managers' index slipped to 54.2 in February. While a figure above 50 still shows growth in the the the the the the the the manufacturing sector, mainstream economists were expecting the index to stay at least at 55.5.
Timothy R. Fiore, Chair of the ISM Manufacturing Business Survey Committee, said
Comments from the panel reflect continued expanding business strength, supported by notable demand and output, although both were softer than the prior month.
The report stated the index of new orders fell from 58.2 in January to 55.5 in February, while the index of production fell from 60.5 to 54.8. The employment index also slipped from 55.5 in January to 52.3 in February, implying a downturn in the manufacturing sector's rate of job growth. On the inflation front, the price index fell from 49.6 in January to 49.4 in February, signifying lower prices of raw materials for the second consecutive month after almost three years of rises.
Fiore further said
The manufacturing sector continues to expand, but inputs and prices indicate easing of supply chain constraints.
The ISM is slated to publish a new report on service sector performance in the month of February next Tuesday. U.S. consumer confidence jumped by far less than initially estimated in February, revised University of Michigan findings showed Friday. The study said that February's consumer sentiment index was adjusted down from a tentative reading of 95.5 to 93.8. The index is far higher than the final reading of 91.2 recorded in January, but the amended reading was well below 95.7 analyst expectations.
Surveys of Consumers chief economist, Richard Curtin said
Although sentiment was still above last month's low, the bounce-back from the end of the Federal shutdown faded in late February. While the overall level of confidence remains diminished, it is still quite positive. Nonetheless, aside from last month, it was only lower in one month since Trump's election, but barely, at 93.4 in July 2017."
The report indicated that the current index of economic conditions nudged down from 108.8 in January to 108.5 in February, while the consumer expectations index leaped from 79.9 to 84.4. As far as inflation is concerned, expectations for one year dropped from 2.7% in January to 2.6%t in February and inflation expectations for five years dropped from 2.6% to 2.3%.
Curtin said
Long-term inflation expectations remained near the lowest level recorded in the past half century. Among households with incomes in the top third, the reduction in inflation expectations was even greater, falling to an all-time low of just 1.9%.