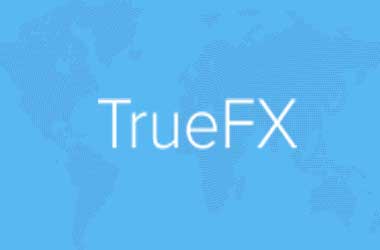 Foreign exchange traders across the world have faced a lot of setbacks lately. Regulatory bodies are cracking down on the FX industry by imposing stringent regulations and a number of investors are walking away because it isn't easy being a forex trader.
Integral is one of the major players when it comes to forex trading technology. The company is looking to make things easier for investors and traders by launching a new service. Integral has launched a new service called TrueFX and the goal is to provide live access to global forex prices via the use of tick-by-tick streaming data for foreign exchange and cryptocurrencies.

This is a rather ambitious move but Integral is probably one of the few companies that can do it in the forex market. Trusted by many institutional clients, Integral also has access to most of the real-time data on the forex market. If a broker signs up for TrueFX, they would be able to share in this data access.

TrueFX Streaming is organized under several tiers. There is a free tier for those who want to test the service. This features just 25 currency pairs. For those who are paying, they can have access to 200 forex currency pairs along with cryptocurrency trading pairs.

Besides the pairs, the prices that the streaming service include mid-point and top-of-book prices. It even has special prices for institutional customers. Integral streams all of the data directly to its customers from its Open Currency Exchange (OCX) platform, which is an excellent source of data since several banks trade on it.

In a statement, Harpal Sandhu, the CEO of Integral, said
The launch of TrueFX Streaming is in line with our philosophy of opening up the FX market to everyone. The solution provides a competitively priced and premium market data service to the retail broker community. As the market evolves, we will continue to expand our market leading position with additional product offerings based on our underlying technology and fault tolerant services.

Benefits For Retail Brokers

Though it benefits institutional brokers, the real winners of the service are the retail brokers. This gives them access to accurate data that they can forward to their clients so that they can trade better. There are no restrictions on which brokers can sign up for TrueFX.

Most of the time, retail brokers face delays when they get prices and they don't get a true representation of the market. With TrueFX, a lot of the barriers are removed, improving the transparency of overall trading. It also helps that TrueFX also allows for access to cryptocurrency prices.