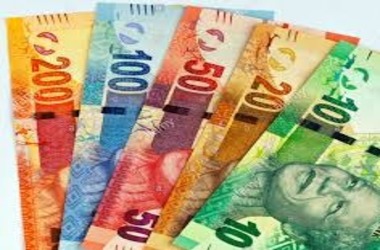 In a prolonged display of tenacity, the South African currency has held its territory against several major currencies, having put GBP/ZAR below 19.90 and forcing it on the back foot. In the previous week, the Rand has climbed against all major currencies other than the US dollar and the Japanese yen, while maintaining advances against all but the loonie for the year so far, thanks to an incredible extended run that has surprised many participants in the market.
"Economic activity in South Africa startled to the positive during H1 despite being in the thick of a third round of Covid-19 wave. Overall industrial productivity has been especially impressive, with positive quarterly rates of growth in manufacturing and mining, as well as financial services," says Pieter du Preez, an economist with NKC African Economics. "As a result, we raised our economic outlook for 2021 to 4.3 percent. According to du Preez, "our reference point expected a third wave; nevertheless, the intensity of the third wave will make a difference moving ahead."
The Rand's market performance has numerous factors that experts and economists argue, but has thus far allowed the currency to defy a weeks-long effort by the US Dollar to rebound, even after coronavirus-related activity limitations were increased this week. "The rand has stayed above R14.00/USD, struggling to gain further on continued market worries over the brightening of US rate hike intentions and the dramatic rise in the third wave in SA," explains Annabel Bishop, Investec's senior economist.
Yet after President Cyril Ramaphosa declared Sunday that South Africa will be climbing the 'lockdown' ladder, the Rand was still stronger versus all of its major developing economy peers for the year-to-date, excluding the Brazilian Real. "Interprovincial travel is restricted, and alcohol sales are prohibited, putting a strain on the hotel, tourist, and restaurant industries, with many still reeling from last year's shutdown. The third wave in Gauteng, on the other hand, needs to be kept within control," Bishop adds.
Even though new level four limits on activity and social interaction are moderate in comparison to those in other areas of the globe, economists and analysts will be watching for evidence of damage on South Africa's weak economic rebound, which was just getting started.
South Africa's gdp has benefited directly from double-digit percentage rises in commodity prices, which have served to turn a burdensome pre-pandemic shortfall in traded goods and services into a positive, which may have contributed to the strengthening of the Rand in recent months.
According to NKC's du Preez, "the primary reason behind the positive trade statistics was higher raw commodity prices." "In April, y-o-y inflation jumped to 4.4%. Thanks to the rise in worldwide oil prices over the last few months, this uptick in price pressures was unsurprising. Inflation as measured by the consumer price index (CPI) will continue to increase in the near term."
Increased commodity prices have managed to turn shortfalls into surpluses in certain sections of the national accounts and raised model-derived forecasts of the Rand's "fair value," but they have come at a price: rising oil prices have pushed inflationary pressure to 5.2 percent in May, leaving it above the halfway mark of the 3 percent to 6 percent range aimed by the South African Reserve Bank (SARB).
It's unclear whether South African will record further increase in inflation, given the uncertainty surrounding developed country central bank policies, such as those of the Fed Reserve, which could lead to commodity price softening. It's also unclear how the SARB will react to increased inflationary pressures if they endanger the target range's upper limit.
However, if crude prices fluctuations are excluded, South African inflation were at 3.1% last month, near the bottom of the SARB's target range, as shown by Statistics South Africa's core CPI in May, and any indications from the SARB that it is considering an interest rate rebuttal would be appropriately another feather in the cap.
"While we continue to predict no hike in benchmark interest rate in South Africa in 2021, the SARB has started discussing about normalizing monetary policy, which, when paired with the detrimental effect of the third wave and further constraints, will be detrimental to the economic rebound," says Investec's Bishop.