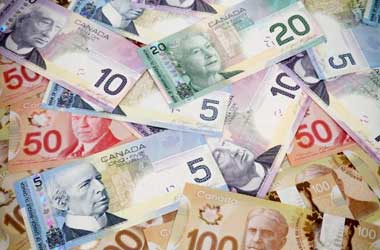 Based on the most recent evaluation by Bank of America, it is anticipated that the Canadian Dollar will undergo varying levels of volatility in the upcoming days, weeks, and months. According to analysts, it is anticipated that the Canadian Dollar may continue to strengthen in the near future, following the recent increase in interest rates by the Bank of Canada. This trend is expected to persist for a period of approximately one to two weeks. The recent decline in the USD/CAD exchange rate has been noteworthy, and historical data indicates that these sell-offs typically persist for approximately two weeks in approximately 64% of instances, resulting in a median loss of 0.4%.
In the short-term, Bank of America foresees a possible decline in the value of the Canadian Dollar within a period of one to two months. The bank holds the belief that the growth projections of the Bank of Canada may be excessively optimistic. It anticipates potential challenges for the economy in the first half of 2024, especially if there are any unexpected negative outcomes in economic data prior to the upcoming BoC meeting in September.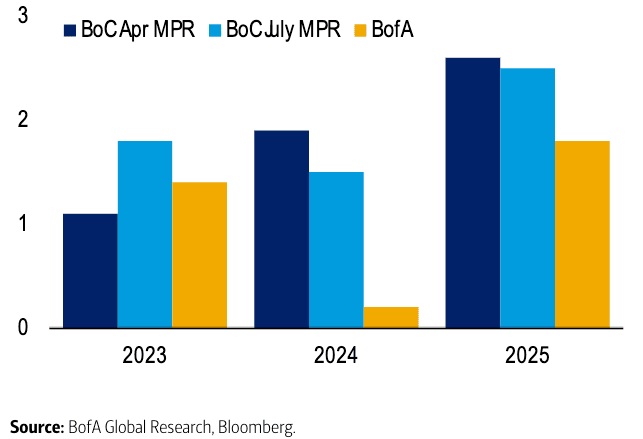 Bank of America maintains a positive long-term outlook for the Canadian Dollar, despite the recent short-term pullback. The bank anticipates a potential recovery in the currency, leading to a decrease in the USD/CAD exchange rate, with a projected target of 1.30 by the end of the year. The macroeconomic factors supporting CAD continue to be positive, and the bank's equity strategists foresee a potential increase in the equity markets, which may have a detrimental effect on the USD/CAD exchange rate. In addition, energy prices have experienced a significant increase, which is in line with the forecasts made by the bank's commodity research team.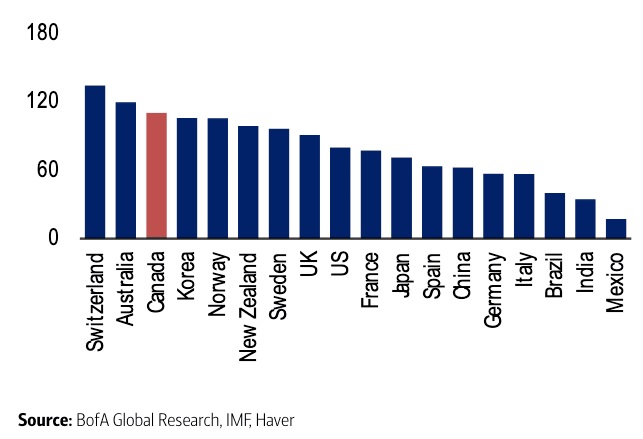 Bank of Canada's interest rate hike prompts mixed outlook for the Canadian Dollar
Nevertheless, there are ongoing risks that could affect the performance of the Canadian Dollar, such as the potential consequences of increasing interest rates on Canadian households burdened with high levels of debt. The recent increase in the Bank of Canada's interest rates has heightened the likelihood of a significant economic downturn for Canada. This potential outcome could pose a risk to Bank of America's optimistic forecast for the Canadian dollar if Canada were to experience a more severe economic shock compared to the United States as a result of differing central bank policies.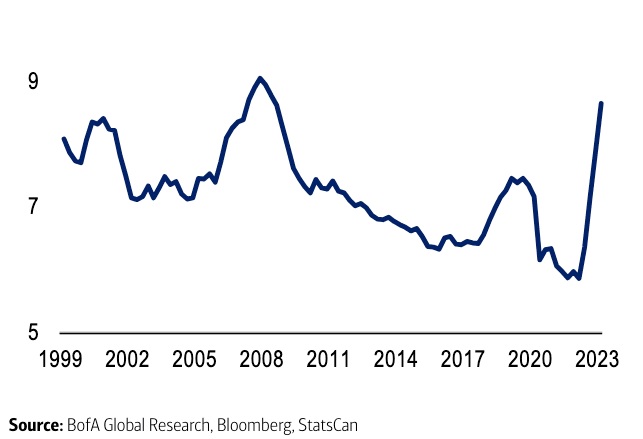 To summarize, the Canadian Dollar is expected to experience a period of volatility, characterized by short-term gains followed by possible setbacks in the medium term. However, there is a positive outlook for the long-term, assuming there are no significant disruptions to economic growth. The projected trajectory of USD/CAD by Bank of America suggests the possibility of varying levels of volatility. As a result, it is crucial for market participants to diligently observe economic indicators and central bank policies in the upcoming months.