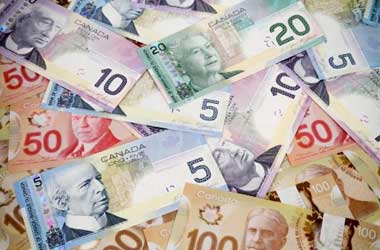 Almost a week before the announcement of the Brexit referendum results, the CAD/JPY hit a 4-year low of 76.12. However, it has recovered marginally since then.
There is no need for an extensive research to understand that the actions of nervous investors triggered the steep fall. The investors, in order to protect their wealth, churned their investments with a focus on safe haven assets such as gold and the Japanese Yen.
However, there are plenty of reasons to believe that the Canadian dollar would soon strengthen against the Japanese Yen.
The strain caused in the worldwide financial system because of the unexpected outcome of the Brexit referendum has forced the Central banks of several important countries to postpone their rate hike or monetary tightening plans. In fact, many Central banks, including that of Japan, England, and Australia have openly spoken about further easing measures. The announcements, however, propelled the price of commodities, including that of gold and silver (crossed $21 per ounce for the first time in two years).
Economy and Stock
Thus, Canada, which is a commodity (crude oil) based economy, finds itself in an advantageous situation.
Crude oil, which continues to hover around $50 per barrel, has raised the hopes of economic recovery in Canada. In fact, a recently released data by the Commodities Futures Trading Commission shows that the hedge funds have increased their long position in the Canadian dollar to 7,949 contracts. The Yen, on the other hand, has risen mainly due to Brexit related fears. As the fears subside, we can expect the Yen to weaken against the major currencies including the Canadian dollar. Thus, considering these facts, we can expect the Canadian dollar to strengthen against the Yen in the near future.
The CAD/JPY pair has bounced off a firm support at 76. The next major resistance exists at 82. The stochastic indicator echoes an oversold scenario. The currency pair has also found support at the lower band of the declining channel. Thus, we can expect a short-term up trend in the CAD/JPY pair.
To benefit from the probable up trend, a currency trader should take a long position. A stop loss order can be placed at about 74 to protect from huge losses. The long position can be diluted near 82. Checkout our extensive list of Canadian Forex Brokers, expertly reviewed for you.
A binary trader should look at the possibility of trading a one touch call option contract. The contract's target price should not exceed 80 to improve the chances of success in the trade. A contract expiry date in the first week of August would complement the suggested trade setup.