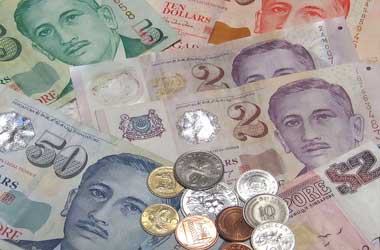 Since mid-November the Singapore dollar remains weak against the Greenback. The primary reason for the weakness is the 0.2% drop in the consumer prices and the poor preliminary GDP growth estimate of 0.6%. The Singapore economy derives a major portion of its export revenues from China.
So, the Chinese economic slowdown affected Singapore in a hard manner. However, the recent economic data from China and Singapore indicate that the latter is on the path of recovery. Based on the details presented below, we forecast the USD/SGD to decline in the short-term.
Contradicting the preliminary estimates, the actual GDP growth of Singapore was 1.1% y-o-y in the third-quarter of 2016. It was still lower than the 2% economic expansion anticipated by the analysts, but far better than the estimated preliminary GDP growth of 0.6%.
MTIofSingapore
The consumer prices decreased 0.1% y-o-y in October 2016. It is the 24th consecutive month of decreases. However, it was smaller than the 0.2% drop reported in September 2016. More importantly, it is the smallest fall reported in two years. Thus, it is a sign of a turnaround in the economy. The unemployment rate stood unchanged at 2.1% in the quarter ended September, compared with the prior quarter and in line with the market's estimates.
The Chinese economy has recently shown some signs of growth (Producer Price Index rose 3.3% y-o-y in November). The rise in the price of iron ore and coking coal was mainly due to restocking by the Chinese mills. A recovery in the Chinese economy would naturally boost the Singapore economy.
The recent rally in the US dollar has surpassed every one's expectation. Considering the fact that the Fed rate hike is mostly priced in, a rally in the US dollar can sustain only if there is unexpected positive news. Thus, as of now, considering the facts, we forecast a decline in the USD/SGD pair in the imminent future.
The USD/SGD is currently retreating after facing heavy resistance at 1.4420 levels. High 90s reading of the stochastic indicator reflects an overbought scenario. Thus, we can look forward to a decline of the USD/SGD pair.
A currency trader can go short in the USD/SGD pair near 1.4450 levels. To keep a control over losses, a stop loss order can be placed above 1.4550. The profit for the short position can be booked near 1.3990.
A binary trader can invest in a put option (below or low contract), provided the USD/SGD pair is trading at a price of 1.4420 or higher. To increase the chances of success in the trade, a trader should select 22nd of December (or nearby date) for the contract's expiry.