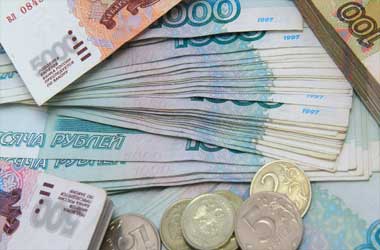 The Russian ruble slid approaching 76 per USD, the lowest since April pulled down by rising geopolitical fears, falling oil prices and global risk aversion due to a new Covid-19 strain identified in South Africa. The ruble plummeted more than 9 percent from its 16-month high of 69.3 hit on October 26th on Western worries about probable Russian military action in Ukraine.
Russian army moves near the Ukrainian border have stoked worries of a future invasion, but Moscow has rejected such accusations as provocative and complained about rising activities in the area by the NATO military alliance. Meanwhile, Brent crude oil, a worldwide benchmark for Russia's primary export, plummeted to 8-week lows below $79 a barrel on worries of expanding excess in the first quarter.
On the monetary policy front, Russia's central bank hiked borrowing costs by 250 bps this year in the face of increasing prices and is largely anticipated to raise rates again at its next board meeting on December 17th. The Russo-Ukrainian conflict is in the headlines again. Russia has assembled an invasion-sized army along the border of Ukraine and is rapidly organizing reservists adequate to constitute an occupation force.
The Russian moves has sparked the Ruble sell off as many economists are not satisfied with what is happening on in the Ukraine borders. Oil prices fell about more than 10 per cent on Friday, reaching a two-month low as a new Covid-19 variation frightened investors and added to fears that a supply glut might increase in the first quarter.
Oil slumped with global equity markets on worries the variant may hamper economic growth and fuel consumption. Brent crude sank $8.46, or 10.29 per cent, to $73.76 a barrel. WTI was down 11.52 per cent to $69.36 a barrel. Russia is going through a fourth spike of COVID-19 as daily cases and fatalities have been approaching all-time highs for weeks now.
The state coronavirus task group has been reporting close to 40,000 cases per day, with worrying death figures. Based on official statistics, Russia's COVID-19 death toll from the beginning of the pandemic through late October 2021 stands at over 230, 000, and the nation also has the highest mortality rate amongst countries in Europe, and the second-worst rate in Asia, after India.
The Russian economy expanded by 4.3 percent year on year in the third quarter of 2021, down from a 10.5 percent gain in the previous quarter and falling short of market estimates of a 4.6 percent increase, according to preliminary figures released on Thursday night.
After seeing a rapid increase since 2000, the growth rate has slowed as the low base effects caused by the pandemics have begun to dissipate. Though still in a state of recovery, the Russian economy has already returned to pre-pandemic levels, bolstered by a recovery in global commodity prices.
Annual inflation in Russia increased to 8.13 percent in October of 2021 from 7.4 percent in September, a number that was somewhat higher than the market's anticipation of 8 percent. That was the highest inflation rate recorded since January 2016, as food prices rose at a faster rate (10.89 percent compared to 9.21 percent in September), non-food products rose at a faster rate (8.17 percent compared to 8.1 percent), and services rose at a faster rate (10.89 percent compared to 9.21 percent) (4.36 percent vs 4.2 percent).
Consumer prices increased by 1.11 percent on a monthly basis, the highest level since March 2015 and somewhat more than the market's expectation of a 1 percent increase.