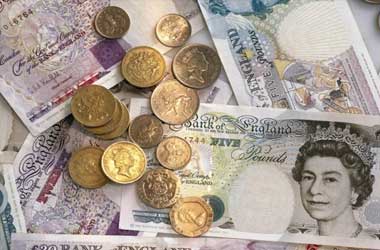 The outcome of the UK election continues to weigh on the Pound, which has now turned to be the worst performing currency in June. Ironically, during March-May period, the Pound was one of the best performing currencies. While the Pound was rising, the iron ore rout pushed the Aussie downwards. In the beginning of May, the GBP/AUD pair touched a high of 1.7540.
However, the unanticipated poor performance of the Conservatives in the UK election has now changed the scenario upside down. In fact, the currency cross has been already down to 1.6850 levels. We expect a deep decline in the GBP/AUD pair due to reasons discussed below.
Major Australian miners such as BHP Billiton and Rio Tinto require less than $35 per ton to break even in iron ore. Thus, these low cost miners would not be too worried about the recent decline in iron ore price. As long as the commodity trades around $60 per ton, the miners would continue to ship without any major issues. That would continue to fill the coffers of the Australian government, in the form of taxes.
United News International
Secondly, the Australian Bureau of Statistics reported an overwhelmingly positive employment data for May. The economy added 42,000 jobs, versus analysts expectations of 9,700. In April, the economy added 46,100 jobs. Notably, the unemployment rate dipped to 5.5%, from 5.7% last month, and better than analysts' expectations of 5.7%. Thus, the Aussie is currently well positioned to strengthen further.
On the contrary, the UK Office for National Statistics reported a 1.2% m-o-m decline in retail sales in May and worse than analysts expectation of a 0.9% decline. In the previous month, the retail sales increased 2.5%. The retail sales data indicate that the consumer spending is on a decline due to the rising inflation in the UK. Going forward, the Brexit negotiations are expected to keep the Pound under pressure. Thus, on the basis of the details provided above, we forecast the GBP/AUD pair to decline further.
The linear regression channel plotted in the image below indicates that the GBP/AUD pair is on a declining trend. The argument is also supported by the MACD indicator, which is moving below the zero line. Furthermore, the pair is also trading below its 50-day moving average. Thus, we can expect the down trend to extend to the next support level of 1.6520.
In the Forex market, we prefer to open a short position near 1.6800, with a stop loss order above 1.6930. The short position can be covered near 1.6520. Likewise, in the binary market, we wish to invest in a low or below contract expiring in seven trading days. An entry near 1.6800 is also preferred.