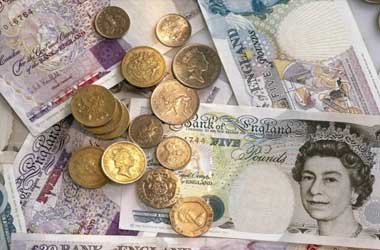 At the early European session Tuesday, the pound was trading higher against its significant peers, as figures indicated that the UK services sector was expanding far more than anticipated in February.
IHS Markit survey data indicated that the seasonally adjusted UK PMI services headline went up from 50.1 in January to 51.3 in February. A figure of 50.0 was forecast by economists.
A reading greater than 50 suggests activity expansion. The data stated that in the first the quarter the country's economy is on track to expand by about 0.1%percent. The currency was backed by appetite for risk as China announced plans to bolster spending, improve access to its domestic markets by foreign firms, and reduce taxes in billions of dollars.
Beijing also said it would aggressively pursue sensible monetary policy and use the criteria of reserves as policy instruments. The US-China trade talks and the Brexit negotiations also stayed on investors ' radar. The currency changed hands against its peers in a mixed manner in the Asian session. While it fell against the franc and greenback, it remained steadfast against both the euro and the yen.
The pound hit a high of 1.3198 against the greenback, from a weekly low of 1.3150 seen at 11:00 pm ET. Reversing from the day's low of 147.16 against the yen, the pound rallied to 147.79.
Nikkei's recent poll indicated that Japan's services sector kept growing at a faster rate in February, with a PMI service score of 52.3. That's up from 51.6 recorded in January and it gains further momentum above the level of 50 separating expansion from contraction.
After declining to a 4-day low of 0.8613 against the euro at 11:00 pm ET, the pound gained strength and advanced to 0.8585. Against the Swiss Franc, the pound inched up to 1.3210, after declining to 1.3149 at 5:00 pm ET.
Looking forward, the New York session will feature US new home sales in December, ISM services PMI in February and monthly budget statement in January.