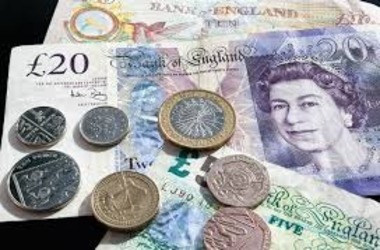 The British pound lost all of its recent gains on Friday, falling below $1.35 as traders continued to speculate on the US increasing interest rates quicker than European nations. Sterling rose to its highest level in a week earlier in the session after retail sales for October were unexpectedly strong, indicating that a downturn in consumer spending may have subsided somewhat and contributing to the likelihood that the Bank of England would likely hike interest rates next month.
Retail sales in the United Kingdom increased by 0.8 percent year on year in October 2021, the first increase in six months and higher than estimates of 0.5 percent, owing to early Christmas shopping. The largest increase (4.2 percent) came from non-food establishments, including second-hand stores (charity shops and auction houses), games and toys, sporting goods stores, and clothes stores (6.2 percent ).
In October 2021, clothing shop sales volumes were just 0.5 percent lower than pre-pandemic levels in February 2020. In comparison, motor gasoline sales fell 6.4 percent as consumption returns to more normal levels after September's robust surge, while food sales down 0.3 percent. Meanwhile, the percentage of purchases made online decreased to 27.3 percent in October 2021, the lowest level since March 2020 (22.5 percent), but still much higher than the 19.7 percent recorded in February 2020 before to the coronavirus epidemic.
In October 2021, the United Kingdom's public sector net borrowing was £18.8 billion, the second-highest October borrowing since monthly records started in 1993, and above market expectations of £13.8 billion. Central government revenues were anticipated to be £65.5 billion, up £3.8 billion from October 2020, while spending was estimated to be £78.0 billion, up £1.5 billion from the previous year.
Net public sector borrowing was £127.3 billion in the fiscal year ended October 2021, down £103.4 billion from the same period in 2020. At the end of the month, net debt excluding public sector banks was £2,277.6 billion, or 95.1 percent of GDP, a level not seen since the 1960's.
The GfK Consumer Confidence index in the United Kingdom increased three points to -14 in November 2021, up from an eight-month low of -17 the previous month and above market predictions of a modest decline to -18. Additionally, the index increased for the first time in four months, indicating an improvement in consumer sentiment ahead of the Christmas season in the United Kingdom.
The surprising gain in the average occurred despite a 10-year high in UK inflation of 4.2 percent in October and the threat of increased interest rates. The boost was aided by a 7-point increase in the large purchases sub-index. According to Joe Staton, client strategy director at GfK, this may be an indication that "shoppers are eager to rebound from last year's cancelled family gatherings, with a Christmas splurge in the coming weeks."