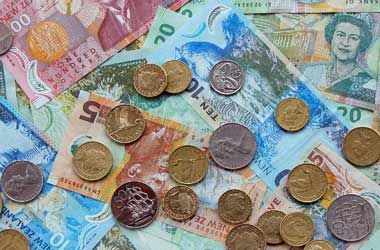 As crude oil went below the crucial $50 per barrel mark, the Canadian dollar began to lose ground against most of the G20 currencies, including the New Zealand dollar. The increase in the average dairy prices, in the auction conducted earlier this week, also boosted the Kiwi dollar.
Since April 12th , the NZD/CAD pair has gained 400 pips to record a high of 0.9550. However, in the past three trading sessions, the cross has lost a bit of momentum.
We forecast the NZD/CAD pair to decline from the current level of 0.9450 due to the reasons provided underneath.
Analysts at Morgan Stanley have provided their insights for the weakness in the New Zealand dollar. Hans Redeker at Morgan Stanley said that the Chinese shift from the industrial model to service oriented economy is affecting the commodity currencies such as the New Zealand dollar.
CGTN
The strategist also opined that investors are concerned about the protectionist policies of the US government. An increase in tariffs would likely affect the export of products from New Zealand to the US. Thus, the market is including the risk premium in the exchange rate of the Kiwi dollar.
Redeker argues that a substantial wage growth is not possible in New Zealand as the country is trying to shift to a service-based economy. Additionally, New Zealand's debt at around 60% of GDP is also a matter of concern to investors. The cost of international capital has already appreciated substantially due to the recent Fed rate hikes and is expected to go up higher in the future as Fed normalizes policy.
As far as the Canadian dollar is concerned, the recent weakness was overdone, according to Avery Shenfield, an analyst at CIBC Capital Markets. Issues related to the housing market and imposition of sanctions against the Canadian lumber brought the Loonie down against the Kiwi dollar. However, Shenfield believes that the market could soon turn their attention to the Bank of Canada's recent GDP growth outlook of 3.8% (annualized) for the first-quarter of 2017. Thus, fundamentally, the NZD/CAD pair is expected to trend downwards.
The NZD/CAD pair has started declining after failing to cross above the major resistance level of 0.9490. The RSI indicator has made a bearish crossover below the reading of 50. Thus, a continuation of the downtrend can be anticipated.
A short position can be taken in the NZD/CAD pair near 0.9450 to gain from the anticipated downswing. The stop loss order can be placed above 0.9550, while the take profit order can be placed at 0.9310.
Similarly, a binary trader can invest in a put option to capitalize on the downtrend. A put option or its equivalent can be bought when the pair trades near 0.9450. Furthermore, the trader should select a date around May 13th as the contract expiry date.