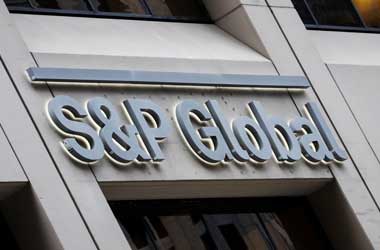 S&P Global is now breaking into the Chinese market. The New York-based finance company has just been given approval by the People's Bank of China (PBoC) to set up a domestic bond rating business. This makes it the first foreign company to start such a venture in China. Market analysts this this is part of China's attempts to woo more foreign investors into its domestic market.

Besides being allowed to rate domestic bonds, S&P Global is also allowed to register as a bond rating service in China's interbank market. This is a good move for the country as it has been struggling to open its bond market to international investment, hoping to add more foreign capital to the local market.
S&P Global's permission to open a bond rating business is the result of months of negotiations and the culmination of a promise back in 2017 to open up the Chinese market to US rating agencies. This is despite the fact that the US and China are in the middle of a trade war.
S&P is not the only company hoping to enter the Chinese market. Fitch recently sold off its 49 percent stake in China Lianhe Credit Rating but has decided to move forward to get an onshore license in China. This would give it the same freedom as S&P global to rate domestic bonds in the Chinese domestic market.
In a statement, Manu George, a bond fund manager at Schroders, said
It will bring international standards into the rating process of domestic bonds and will encourage foreign investors to look into Chinese corporates in a more serious fashion. In the longer term, it potentially opens up onshore Chinese corporates to index inclusion.
China Opening Up
China has been doing its best for the past two years to open up to foreign investment with several foreign banks being given a chance to underwrite bonds. The Chinese government has also allowed foreign companies to buy domestic bonds through the Bond Connect program.
China is doing its best to reduce the effects of the deceleration of its economic growth. Data shows that growth levels are at their lowest in nearly two decades. This has brought up concerns about domestic capital moving out of the country. Though Chinese regulators are pretty strict about it, foreign capital is now seeping into the domestic market to help stem the potential losses.
The lack of foreign ratings on domestic bonds has made it difficult for foreign investors to get excited about buying Chinese stocks. However, with international rating agencies joining in the mix, Chinese authorities are hoping that investors would trust them enough to invest in China.