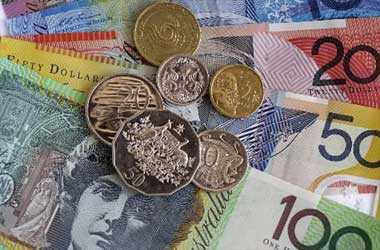 Two weeks ago many brokers predicted a downtrend forecast in the AUD/JPY pair.
Furthermore, many stated that a short position may be opened near 89.40 in the currency market, with an aim to book profit near 87.80.
Additionally, brokers proceeded with the intention to invest in a put option to gain from the downtrend. As predicted, the pair hit the target in a week's time.
We expect the AUD/JPY pair, which is currently trading at about 87.50, to decline further due to reasons given below.
The Australian Bureau of Statistics Thursday said the home loans increased 1% in August, versus 0.5% anticipated by analysts. However, it is almost one-third of 2.8% growth recorded in the previous month.
Economy Times
Notably, investment lending has bounced back to 4.3% on m-o- m basis, a figure the RBA will not be pleased with. The RBA is concerned about high debt and a steep increase in house prices. The central bank is trying to curtail investment lending through macro prudential tools (through APRA) and avoid overheating of the housing market. On that basis, a sharp rise in investment lending is considered negative for the Aussie.
Meanwhile, the iron ore rout continues in the global market. The price of 62% Fe ore dipped below the psychological level of $60 per ton. More disturbing is the fact that the iron ore stock in Chinese ports continues to pile up. On September 29, China ports had a stock of 133.2 million tons. At the end of last week, the stock has increased by another 0.5%. Analysts do not expect a recovery in the price of iron ore in 2018 and 2019, and expect the commodity to trade below $50 per ton for the next two years.
In Japan, core machinery orders increased 3.4% m-o-m in August, according to Cabinet Office. The reported figures beat the average estimate of a 0.9% increase anticipated by analysts. It is the second successive month of increase in core machinery orders. In July, core machinery orders increased 8%. The value of core orders, excluding those of ships and electrical equipment, stood at ¥882.4 billion ($7.86 billion), the highest since July 2016.
The AUD/JPY pair has broken the descending triangle, as shown in the image below. Furthermore, the Williams' Percentage Range indicator is declining towards the bearish zone. Thus, we expect the downtrend to continue.
We prefer to open a short position in the AUD/JPY pair near 87.90, with a stop loss order above 88.60. We would also place the take profit order near the level of 86. In the binary market, we wish to invest in a put option, which remains active for a period of one week. The entry will be made when the AUD/JPY pair trades at or around 87.90.