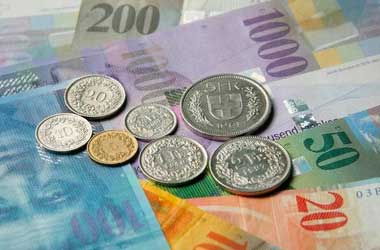 In our August 4th report, we had predicted the USD/CHF pair to decline due to lower than anticipated unemployment data from the US and strong retail sales and PMI data from Switzerland.
We had also expressed our willingness to take a short position in the USD/CHF pair near 0.9720 and simultaneously invest in a put option contract. As anticipated the pair declined to 0.9580 levels in a week and ensured profits in both trades.
We do not foresee any change in trend at this point in time, due to reasons given below.
Los Angeles Times
The US Department of Labor stated Friday that consumer prices increased 0.1% m-o-m in July, after remaining unchanged in June. Analysts had expected the CPI reading to increase at least by 0.2%. On an annualized basis, inflation increased 1.7% in July, from 1.6% in June. Thomson Reuters had anticipated inflation to edge up to 1.8%. The soft inflation growth has raised doubts about the possibility of another rate hike in 2017.
Since May 2017, the US inflation rate has been stuck at 1.5%. The US officials had earlier argued that the softness in inflationary pressure is a temporary incident. Now, after the latest CPI data, the markets are giving only about a 30% chance of a rate hike in 2017. During the September policy meeting, the central bank is expected to divulge its plan to reduce its $4.2 trillion portfolio of securities.
The demand for the Swiss Franc, on the contrary, has increased due to the recent escalation of tension between North Korea and the US. After Trump issued an apocalyptic warning to North Korea over its missile program, the latter announced that it is considering a missile strike on Guam. The strong rhetoric has made the financial markets to jitter. Until the dust settles, the Swiss Franc would continue to remain bullish as it is considered to be one of the trusted safe haven assets. Thus, we forecast the USD/CHF pair to decline in the short-term.
The USD/CHF pair is facing heavy resistance at 0.9680. The underlying bearishness is also indicated by the RSI indicator readings below 50. One of the trusted indicators, the 50-period exponential moving average, is also above the last traded price on Friday. Thus, we can expect the USD/CHF pair to decline in the short-term.
In the spot currency market, we wish to go short in the USD/CHF pair near 0.9620, with a stop loss order above 0.9690. The position will be closed near 0.9520.
To benefit from the impending downtrend, a put option seems to be the ideal investment vehicle. A strike price of 0.9620 and an expiry date around August 22nd is what we prefer while buying the option.