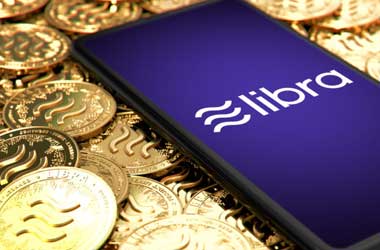 Facebook would have expected some opposition when it announced plans for its own cryptocurrency.
However, the company has probably received a lot more than would have anticipated from Congress as well as other financial regulators around the world.
Congress has come down hard on Facebook and its Libra cryptocurrency over the last couple of days. Lawmakers are carrying out a detailed analysis of Facebook's plans for Libra and they are very concerned with the new cryptocurrency.

Fox Business

The main reason for the criticism is that Libra is considered a threat to the global financial system. Many lawmakers think that this new move is Facebook's attempt to expand its business and gain full control of the global financial system. If the billions Facebook users decide to turn to Libra for their financial transactions, then the United States and other countries might see their fiat currencies devalued. With a single company controlling the finances of the world, devastating consequences can be expected.

This is the general consensus that Democrats and Republicans have come to and they are coming down hard on Facebook. The Senate Banking Committee blasted Facebook executive David Marcus with a series of tough questions regarding the company's plans for its digital currency.

Congress was not kind to Facebook's new initiative. Senator Sherrod Brown pointed out that the company has been beset by scandal after scandal and should not be given the chance to experiment with the financial system. A number of other senators echoed this sentiment with many of them saying that the company should not be trusted. David Marcus did his best to play down their fears but was not very successful in his attempts. 

President Trump Not Backing Libra

Those on the committee were not the only one who were against Facebook's Libra. President Donald Trump who is never shy to voice his opinions took to Twitter to make his views on cryptocurrencies clear.

President Trump tweeted
I am not a fan of Bitcoin and other Cryptocurrencies, which are not money, and whose value is highly volatile and based on thin air. Unregulated Crypto Assets can facilitate unlawful behavior, including drug trade and other illegal activity….

— Donald J. Trump (@realDonaldTrump) July 12, 2019
…and International. We have only one real currency in the USA, and it is stronger than ever, both dependable and reliable. It is by far the most dominant currency anywhere in the World, and it will always stay that way. It is called the United States Dollar!

— Donald J. Trump (@realDonaldTrump) July 12, 2019
Another major administration figure that stands against Libra is U.S. Treasury Secretary Steven Mnuchin. He thinks that it is a national security issue since all cryptocurrencies can be used for a variety of illegal activities. Besides the two, the Head of the U.S. Federal Reserve Bank Jerome Powell is also against the plan to launch Libra.

The main problem with Libra is that it cannot be treated like other cryptocurrencies due to the fact that Facebook has such a massive global user base. If Libra moves forward, it would legitimize cryptocurrencies and make them more mainstream. This will cause major disruptions in financial systems throughout the world and could give Facebook way too much power!