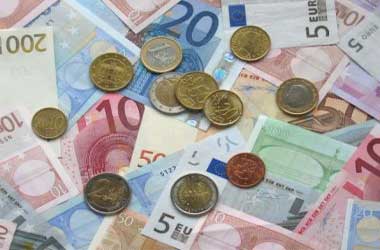 In our July 10 report, we had forecasted the EUR/CAD pair to decline to 1.4460 levels.
We had also mentioned our interest to open a short position in the currency market at 1.4680. Additionally, we had also expressed our desire to invest in a put option. The currency pair declined and hit the target, thereby generating profits from both the trades.
Now, due to reasons mentioned below, we anticipate a bullish reversal in the EUR/CAD pair, which is trading at about $1.4510.
The study of open positions in the futures market will reveal the sentiment underlying a currency pair. The analysts at HSBC studied the EUR/USD positions held by large financial institutions in the futures market such as the Chicago Board of Trade. The study revealed a complete shift among the traders to long EUR positions, from the earlier short EUR positions.
To confirm the change in sentiment, Dominic Bunning, an analyst at HSBC, also analyzed the cost of Put and Call premium over the past one-and- a-half years. Earlier last year, the premium for the Call option were consistently cheap, relative to the premium for the Put option. However, the situation has totally changed now, with Calls costing more than Puts. That confirms an increasingly bullish sentiment towards the Euro.
Bunning also studied the Eurozone bond purchase data over a period of two years. The data indicated that the demand has increased in the recent times, albeit small. Likewise, the equity portfolio buying in the Eurozone remains at historic low levels. As the corporate profits have started going upwards, the stocks may see an increase in demand from outside the Eurozone. That would indirectly increase the demand for the Euro dollar.
The recent rate hike by the Bank of Canada saw the Loonie hit a 11-month high against the US dollar. The hawkish statement that accompanied the rate hike has resulted in arguably overstretched valuations. On the basis of the above arguments, we forecast a rally in the EUR/CAD pair.
Technically, the EUR/CAD pair is receiving support at 1.4490. The stochastic oscillator has made a positive divergence with the price. Thus, we can expect the currency cross to move upwards.
By opening a long trade in the EUR/CAD pair, the forecasted uptrend can be capitalized. We plan to open the trade near 1.4550, with a stop loss order above 1.4440. The exit will be made near 1.4830.
We also wish to invest in a call option when the EUR/CAD pair trades near 1.4550 in the OTC market. Furthermore, if we proceed with the trade, a date around July 29th would be chosen for expiry of the option.