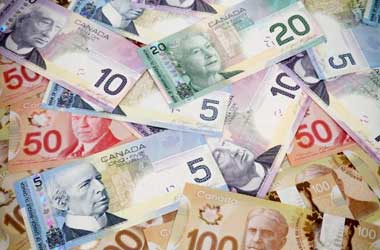 The Canadian dollar recorded a one-week low of 1.27 against the greenback Friday, against the backdrop of a decline in crude prices and worries about a surge in global bond returns, even though the yields of bonds denominated in Canadian dollars remained flat.
Earlier last week, the Canadian dollar traded near a 3-year high, while the Bank of Canada Governor Tim Macklem felt monetary stimulus as a necessity for the economic rebound of the country. Macklem acknowledged that the rebound in economic activity is yet to complete.
In the meanwhile, the central bank governor brushed away worries of increasing inflationary pressure after the Statistics Canada upwardly amended two key inflationary measures.
With respect to Covid-19 vaccination drive, AstraZeneca became the third pharmaceutical enterprise to receive approval for its Covid-19 vaccine, in the steps of Pfizer and Moderna.
According to Statistics Canada, the Canadian government recorded a C$16.20 billion deficit in December 2020, compared with a surplus of C$0.80 billion in the December 2019. Revenues fell by C$0.70 billion, or 2.4%, led by a drop in other revenues.
While program expenditures, devoid of net actuarial losses, increased 59.9% or C$15.90 billion, led by a rise in transfers to individuals and businesses as portion of the government's Covid-19 initiatives.
Public debt costs declined C$0.10 billion or 5.9%. Between the April-December period of 2020-21 fiscal year, the government recorded a budget deficit of C$248.20 billion, compared with a deficit of C$11 billion posted for the comparable period of 2019-20.
Retail sales declined 3.4% m-o-m in December, the first drop since a historical 24.8% decline in April and worse than market predictions of a 2.5% decrease. With the revival in Covid-19 infections in Canada, local governments started enforcing physical distancing rules, which immediately had a negative impact on the retail industry.
Roughly 15% of retailers remained shut down in December. Core retail sales, excluding sales by motor vehicle and parts dealers and gasoline stations, declined 4.60%. Canadian retailers ended 2020 with $606 billion in sales, a decrease 1.4% from 2019. It is the largest yearly drop since the 2009 recession. Initial figures for January indicate that retail sales dropped 3.30%.
The industrial product price index gained 2% m-o-m in January 2021, following an upwardly amended 1.7% growth in December, and a notch above economists' forecasts of a 1.9% rise. The reported figure represented the robust monthly rise since February 2015.
Of the 21 top product categories, 15 recorded gains, 5 posted declined and 1 remained unaltered. Lumber and other wood products recorded 10.8% growth, while energy and petroleum products posted 7.9% increase. Similarly, chemicals reported 3.3% rise and primary non-ferrous metals products recorded 1.5% growth.
On y-o-y basis, producer prices jumped 4%, compared with a previous reading of 3.8% increase, reflecting the largest growth since October 2018. The increase was led by 61.6% increase in lumber and other wood products and 23.4% rise in primary non-ferrous metal products.
On Friday, WTI crude ended trading at $61.50 per barrel, down $2.03 or 3.20% from prior close. Brent fell 2.56% or $1.69 to close at $64.42 per barrel. The decline was led by an increase in worries about a likelihood of a rise in crude oil supplies from OPEC+ as the group meets next week (March 4), while refineries in Texas start its operations.
Despite the daily loss, crude is on course to end February with a 19% gain, reflecting the fourth successive increase the highest since November. Both Brent and WTI rebounded to pre-pandemic levels in February, pushed up by decreasing inventories, drop in supplies and likelihood of economic rebound led by a Covid-19 vaccination program across the world and ultra-loose monetary policies.
Additionally, crude prices were also supported by a drop of roughly 6 million barrels of overall production in the US because of severe winter that caused a shutdown of oil wells and refineries.