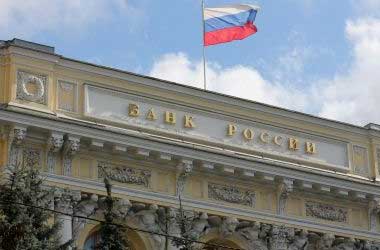 The Bank of Russia which is the main financial watchdog has eliminated competition from the entire forex market in the country. The move came as a surprise after the Bank of Russia decided to strip several brokerage firms of their license to trade in forex. This includes industry pioneers like TeleTrade, Alpari, TrustForex, Forex Club, and InstaForex. This move eliminates forex traders from the retail market and now puts the business into the hands of local Russian banks.  
This decision to suspend forex trading licenses is just the latest in the Bank of Russia's moves that were detrimental to the private businesses in the market. It was also a complete surprise since the regulator had just granted a new license to Alfa Forex.
The suspension of the brokerage companies' licenses are not immediate though. The order was issued on December 27 and it was sent out with an accompanying one-month notice. The companies will have until January 27 to end their operations and return all the deposits of their clients.
The main reason for the suspension according to the Bank of Russia was that the brokers were constantly violating the guidance of authorities, did not reduce the risks for their clients and used fraudulent promotions. The bank was harsh in its criticism and pointed towards the high ranking leadership in these forex companies of not doing enough to prevent this from happening.  
Market analysts believe that this suspension was really fueled by the offshore approach that retail brokers were taking in their forex operations. Many of the brokers in the Russian forex market were opening branches outside of Russian jurisdiction to make it easier to trade in foreign currencies. Unable to compete, experts speculate that the Russian authorities have resorted to a heavy-handed approach to fully control the market.
Putin Backs Move
This move by the Bank of Russia has support from Russia's highest levels. Dmitry Peskov, the spokesperson of President Vladimir Putin, states that this move by the Russian regulator is well-within its purview.
However, forex brokerage firms are not taking this lying down. According to Russian law, the Bank of Russia's decision can still be challenged in court. This is exactly what Alpari, one of the brokerage companies has decided to do.

It has been two years since a regulatory framework for forex trading was introduced into Russia. The Bank of Russia does not believe that its move to revoke the licenses of these 5 forex brokers will have much of an impact on the market as the financial watchdog cites that the combined clientele of these 5 brokers is just over 2,000 and their total forex deposits are a little over $500,000 which is under 4 percent of overall forex deposits maintained by Russian forex brokers.